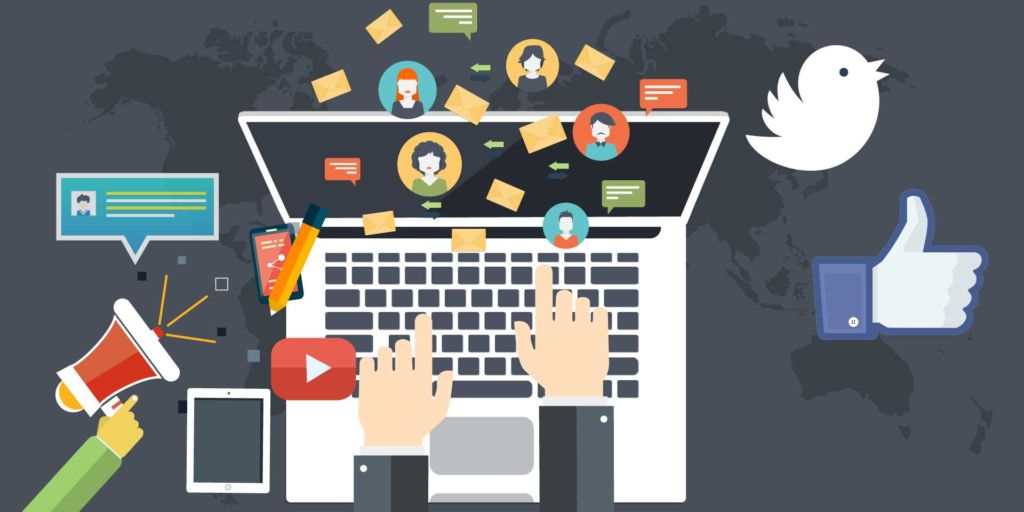 Headaches can be so annoying, can't they? Especially the ones that come from trying to understand the difference between two separate things. Trying to wrap your mind around the variances between them, just to have your mind crack. Without a doubt one of those headaches is the difference between social media marketing and management.
Social media is more important now to business' success than it ever has been. However, we've seen people get confused with these two terms, or, think they are one in the same. There are differences between the two. Now this may all seem confusing at first, but don't worry, today's blog is all about explaining a few key differences between social media marketing and management.
Redes Social
The first place to start is with social media marketing. Social media marketing is the advertising part of social media. It is a whole separate service from management. Social media marketing is the use of your business' social accounts with the intent to market and grow your business. It tends to focus more on creating and implementing strategies to generate leads for your business. With social media marketing, you pick your demographics, pick your targeting and set your budgets for your ad campaigns.
With marketing, you're also creating content to engage your visitors and get them to visit your website. Furthermore, social marketing can also be used to grow your various social platforms' followers and expand your reach. Social marketing is more of a quick strategy to get some immediate traction to your business and let visitors know who you are and what you offer. However, it may not be the best way for them to learn about your business and cultivate a relationship with your customers. Now it's time to dive into what exactly social media management is.
Social Media Management
Put simply, social media management is the organic postings and upkeep of your social media accounts. It's the slow, organic approach to social media. You need to create content consistently and you need to constantly post content. The thing here is it requires more consistency than social media marketing. With marketing, you do need to put in hours into creating ads, managing budgets, etc. But social media management is at least 3 times a week, if not every day depending on what your business needs. You need to engage with your community, respond to them, and then you'll see an increase in followers.
The thing to know with social media management is that it is a long-term strategy with an additional intent to build and foster lasting relationships with your customers. It is also a fantastic technique for branding your business. Consistent content and engagement lets everyone know you're around, which leads to more business down the line.
Which One Works Better?
Now you may be thinking about which route is better for your business. But instead of thinking of one of them as more necessary for your business, try to think about them as two sides of the same coin. Both are absolutely essential for your overall social media strategy.
It's important to invest in both for the sake of long-term social media success. Without management, you'll seem to cold, pushy, and salesy. Without marketing, you will be unable to provide real value to your business through your social media accounts.
With the right publicidad digital strategy and plan, your business can use social media management and marketing to create an intentional, authentic presence on social media that provides value to your audience and generates leads for your business.