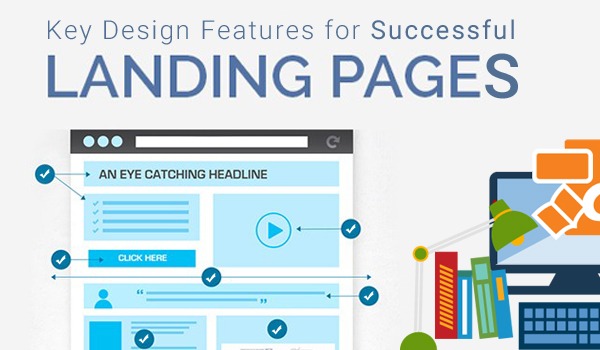 This is one the main reasons landing pages exist in the first place. They are magnificent tools of website conversion. Landing pages are your tried and true methods to convert
visitors to sales. When visitors are given a simple, effective landing page with the content that they want to see, they are more likely to fill out any forms you have or purchasing your product or requesting your services.
2.
Linking to Your Social Media
Medios de comunicación social is a powerful marketing tool if you allow it to be. Sending your followers via Facebook, Twitter, or LinkedIn ads to your personalized landing pages is a great
way to connect with your customers. Therefore, you'll find a greater level of engagement on your social media platforms as well as your landing pages. Using these together can create new leads and strengthen existing bonds in a unique way.
One of the best reasons to have a landing page is to help with your SEO. Being visible on the first page of search engines is one the biggest advantages that your business
can have over the competition. A well-crafted landing page can increase your search rankings among various platforms. The higher your visibility, the stronger your chances are of having an increased number of conversions.
You don't have to be a gigantic big-name business to take advantage of landing pages. If your business is known among your local area, why not use that to your advantage? Use the local fame that you have crafted for yourself to develop a landing page that caters to the local area and tailor content specifically for things in your area. This also helps increase your website's ranking on search engines.
5.
Use Landing Pages to Promote Your Offers
One of the hiccups we've noticed on certain websites is that they try to market their offers on the site. Now this isn't necessarily a negative. Many companies show their
sales and incentives on their site. However, not all sites have an easy time getting their marketing offers known. This is where landing pages come into play. Since landing pages are designed to convert, why not further incentivize your target audience with your promos and offers?
Landing pages are one of the most effective ways to convert potential customers into paying and loyal customers. Having a landing page these days is an absolute necessity to in order for your business to stand out amongst the sea of competition out there. If you haven't begun developing a landing page strategy, now is absolutely the time to start planning and reaping the benefits of this influential tool.