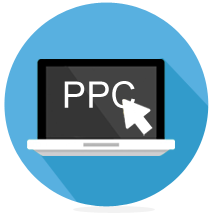 Digital Marketing is without a doubt the future of marketing. As we move closer to a primarily digital society, marketing will follow suite. Many businesses today are taking advantage of all the things digital marketing offers. However, there are still some mistakes being made. This is understandable as digital marketing is still quite new and all the kinks haven't been worked out yet. To ensure that your digital marketing efforts are the best that they can be, we're going to show you a few things not to do when running your digital marketing campaigns.
One of the most common mistakes we've seen is businesses jumping on the digital marketing bandwagon with no clear goals or strategy in mind. A lot of digital marketing depends on you knowing various tricks and tactics. However, before picking those, form a reliable strategy that will work best for your business. Everything your business does, from web design, social media, and more should follow the goals outlined in your digital strategy. This is to make sure that your audience can see a common thread in everything your business does. Your strategy will be your guide as you navigate the wild plains of digital marketing.
One of the most important things to keep in mind is that we live in a mobile world now. Too often we've seen business after business having great websites, marketing campaigns, etc. but completely ignoring tailoring to a mobile experience. If you aren't functioning with a mobile-first strategy, you are alienating more than half of your potential audience. Ensuring that your digital marketing is mobile-optimized a vital aspect of reaching your target audience and gaining conversions. Also, make sure that your website and marketing content reaches a mobile audience will ensure that your business stands out amongst your competitors.
3.
Not Engaging on Social Media
We all know that today, a social media presence is a must. What many business owners fail to do, though, is constantly creating and maintaining a consistent social media presence for their business. Some business owners have their website and assume that's enough. We've said time and time again that this could not be further from the truth. You need to have some kind of social media presence and update weekly, better yet, daily. There are countless business pages that have very few posts or none at all. By posting, commenting, and interacting your customers on social media, not only do you look like an expert in your field, but you are guaranteed to generate new business from social media.
4.
Not Understanding SEO Properly
SEO (search engine optimization) can be a tricky thing to learn and implement properly. SEO remains (and will continue to remain) one of the building blocks of a technologically sound and competitive web presence. If you don't understand its purpose, you are on the wrong track to success. You don't need to become an overnight SEO expert to be on the right track to success. Just gaining a fundamental understanding of the basics and potentially, if need be, hiring an agency will put you on the right way to success.
5.
Not Learning from Your Mistakes
Digital media and marketing are constantly changing. This means that your strategies and campaigns will, at some point, fail. The key is to not get discouraged and take it as a learning experience. Failure is a natural part of life and recognizing that not every strategy works all the time is key to picking yourself up and starting again.
Many business owners take a failure as a permanent example that digital marketing doesn't work, and they should never try again. Collect your data, analyze your KPI's (key performance indicators), understand why this strategy didn't work and use all of this to make your next move stronger than the old one. Failure isn't the end of the journey, rather the start of a new one. Learning from your digital marketing mistakes will make you a stronger marketer in the long run that will help your business in the future.
Digital marketing is the new wild west of marketing. Making sure that you don't make any of the mistakes listed above already puts you ahead of many of your competitors. The more you refine your businesses' digital marketing efforts, the stronger the results will be. Our digital world is only moving forward from here. So, make sure that you're ahead of the curve and implement a digital marketing strategy that works best for your business.