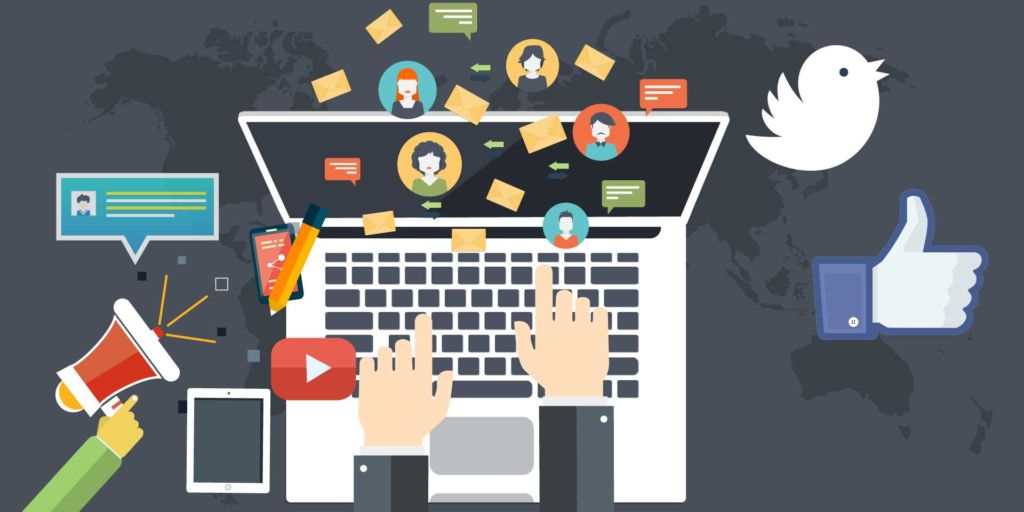 Social media has become a major part of our lives. It permeates through every fiber of our culture. We use it every day for various reasons, it shows up on the media we consume, and more. Naturally, this has led to businesses becoming involved with social media. Its power to reach a world-wide audience and levels of engagement make it appealing for businesses to grow their exposure using social media. However, some businesses are either reluctant to use social media or they don't know how it can help them. However, we are now at the point where as a business, you need to be utilizing social media marketing. Today, we're here to show you why you need social media marketing.
1. Your Posts Drive Targeted Traffic
The power of social media can grant you followers that you specifically targeted to follow your page based on your strategy's goals and interests. These followers then turn into new customers that helps to boost traffic to your page and website. Your posts provide an opportunity for these followers to find your new content and visit your site. This type of traffic is highly targeted because it brings in the type of visitors you want to attract.
2. Increase Google Visibility
One of the most significant benefits of social media marketing is the ability to increase the chances that your business shows up on the first page of Google searches. If you have a Facebook, the odds of your page showing up on Google are extremely good. The more social channels you have, the better this is for your ranking. It will definitely help you to open Twitter and LinkedIn pages. Social media marketing can also help to increase your search engine rankings for other keywords as well. It also gives your website more exposure, which leads to more clicks to your website, which boosts your rankings.
Social media marketing is one of the most cost-effective ways to advertise your business. Setting up and creating your account is free across almost all social media platforms. Furthermore, you should start your budget small in order to gauge reception to your ads and scale accordingly. The fact that you can customize your budget means that you have flexibility in your other marketing endeavors as well. Also, it means that your ROIs can be tremendous in addition to increasing your conversion rates.
4. It Helps You Understand Your Audience
What makes social media marketing so effective is the level of interaction you have with your followers. These interactions that come in the form of reading their comments and
engagements can provide you valuable information. This information can give you insights such as: what products are they buying? What kinds of posts do they love to share? And what websites do they visit? When you understand your customers, you can tailor your content to their interests and create more compelling posts. This all leads to an increased amount of traffic to your channels.
Crafting a brand image through well-done social media leads to brand authority and with this authority, an increase in loyal customers. In the age of social media, digital word of mouth is everything. Customers that engaged and ingrained with your business will recommend to the people they know to try out your business. These loyal customers that influence others are a key component to grow your business.
Social media marketing is a very powerful way to advertise your business. Its abilities to create loyalty, engage, and drive awareness all with a customizable budget make it one of the go-to tactics of today. Hopefully, you've gained some insight as to why social media marketing should be an important part of your business' online marketing strategy. With social media marketing, you'll be able to grow your business like never before.