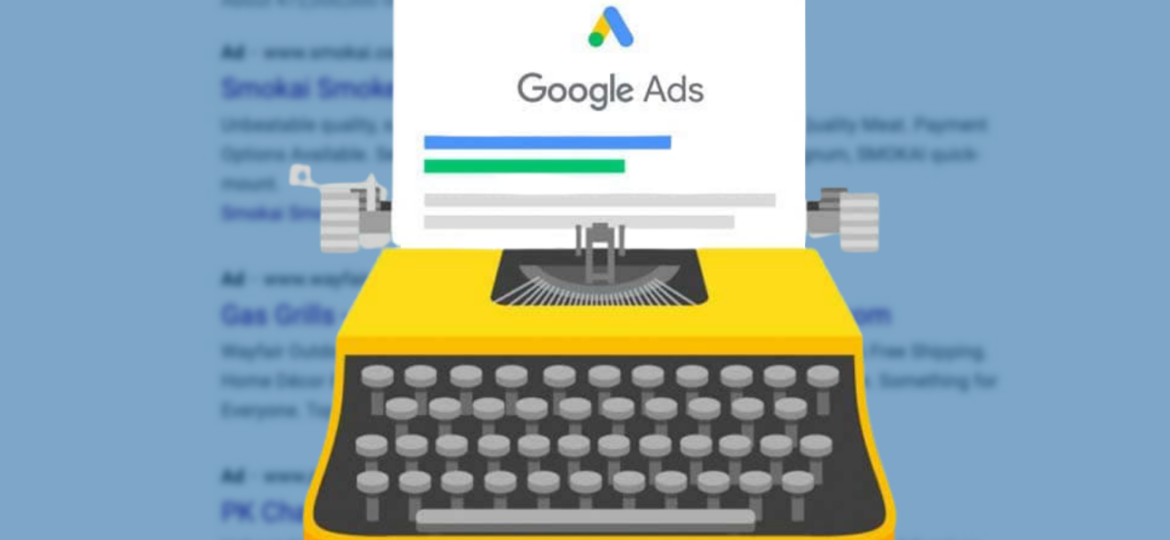 Creating Google Search Ads isn't difficult. However to do it right, there are some techniques to follow.  Since Google search ads offer a little number of characters on search engine results pages, we need to make them count. When composing a new search ad, it's essential to think of what your visitor is searching for. As a result, matching their search query.
If your search ads are not written or setup appropriately, your visitor will strike the back button. In addition, they might perform another search and find a company ready to fulfill their needs. We've developed 8 excellent tips for writing impactful Google Search Ads that can help your overall results.
1. The Headlines
The headline is the most prominent part of your ad. Therefore, you'll need to write 3 captivating headlines for each ad. They will appear together at the top of your ads above your website link. In addition, ensure it's relevant to what your target visitor's search objectives are. Think of what will grab their attention quickly. Highlight what makes you special. For instance, your audience's pain points or questions they might have. Your ad should appear to offer them with the responses they require.
2. The Descriptions
You only have to write 2 descriptions for each ad to run below your headlines. Descriptions give you the opportunity to truly show off what makes your business special. Like headings, descriptions have a character limit though they're longer than headings with 90 characters. Therefore, you have more room to be imaginative when speaking about your business.
People like to use Google Search Ads to make a decision about something. Therefore, providing a complete description on what they require to decide will help with conversions. Here's an example of what the 2 description lines should include:
Google Search Ads Description 1 :
Use this section to inform visitors about the advantages of your product or service, or your Unique Value Proposition.
Google Search Ads Description 2 :
This section is used to  feature more outline benefits.  Or, to give your readers an incentive to click. This is where your Call-To-Action may be placed.
3. The Right Call-To-Action
If you're selling something, tell individuals what they can purchase. If you're offering a service, show individuals how to contact you. Your text ad should not be puzzling. For that reason, make sure your ad message is clearly composed. As an result, your prospects will have a much better understanding of what they should expect once they click on your ad.
Sense Of Urgency
A sense of urgency is doing what requires to be done instantly without being asked. And, in the most extensive method possible in order to develop change. Therefore, by creating this sense in your ad copy, you will attract prospects that need your service or product rapidly. It is a terrific strategy to include in your search ads.
4. Defining Your Ad Groups
An ad group consists of one or more ads that share comparable targets. Therefore, you have the ability to organize your ads by a typical style. For instance, separating ad groups into the different service or product types you use. Nevertheless, if your ad group includes a lot of keywords that are not related, your ads will experience a lower Quality Score. Google recommends 10-20 keywords per ad group. However, that may be a lot of in a single group. It's good to know how ad groups work before jumping into your keyword techniques.
Creating efficient Ad Groups can help you drive more traffic and leads at lower expenses.  Meanwhile, increasing the variety of conversions on your website. Ad groups include your keywords, your ad message and the landing pages. Because of this, Google pays attention to your ad groups when deciding which browsers your ad will appear in.  In addition, how relevant your ad is to specific users.
If you don't create your ad groups properly, your ads won't rank.  Also, your clicks will be more pricey, and you'll lose out on a great deal of prospective impressions and clicks.
5. Keyword Strategizing
Keywords in your ad text reveal your ad's significance to what people want. Including your main keywords to the ad copy is fairly easy. However, it's essential to ensure the keywords are being used well.  An ad that's filled with keywords doesn't communicate any message. In addition, it could be worse than an ad with no keywords at all.  Therefore, it's important to properly articulate what you're offering.  However, it is advised that you just duplicate your keyword and phrase 2-3 times in your ad.
The Google Ads Keyword Planner tool is a helpful resource for developing keyword lists.  And, assisting to get your PPC campaign off to a running start. The tool enables you to look for keyword and ad group ideas. In addition, it allows you to see how a list of keywords might perform.  And, how to integrate keyword lists to create brand-new ones. The Keyword Planner is a complimentary tool within the Google Ads platform.
6. Making Use Of Ad Extensions
Google Search Ads uses several extensions to help you optimize your text ad's performance.  Ad extensions supply extra info and let people act directly from the search results. According to Google, a new ad extension can improve your click-thru rates by 10-15%. In addition, there is no additional charge.
Ad extensions can affect both ad relevance and expected click-thru rate (CTR). If you use the wrong ad extensions that don't fit your goal, you can expect lower CTRs than average.  In turn, leading to a poor quality score. Not to mention a substantial influence on ad relevance.
Depending on your objectives your ad extensions might include ratings, location, structured snippets, hours and pricing rates. However, keep in mind that not all extensions appear at all times. It depends upon a user's device.
Image extensions is a new kind of ad variation we can use on the Google Ads platform. However, these do not rely exclusively on text to expand your coverage on the search engines. With Image extensions, you can use a variety of images to accompany your ads to give them a visual mark.
7. The Landing Page
A landing page has a great effect on your click-through and conversion rates. Using search keywords in the headlines or text at the top of a landing page tells the visitor, "You're in the right place".   Therefore, make sure that the promotions or products in your ads are included there. Prospects might leave your site if they do not find what they expect.
Landing pages narrows your focus.  In addition, it eliminates the clutter from your pages that may distract your visitor from taking action. It allows you greater control to direct them and help them find what they're looking for.  Excellent landing pages can enhance your conversion rate.
8. Competitive Research
There's absolutely nothing wrong with doing your research to stand out amongst your rivals.  Check your rivals' ad copy and keywords they bid on.  Then, examine them and make your ad campaign better than theirs. Leaders in your market have probably attempted different strategies to no results.  Therefore, taking a look at what they're doing can simplify things by a lot.  Likewise, it will help you avoid making the same mistakes they made.
Whenever you search for something associated to your items, you'll find your competitors' ads. Therefore, it's simple to see what their ad copy includes. In addition, it's great to discover the Google Ad keywords that your competitors are marketing on. This can be done by using software for keyword research. These tools will provide you with a summary of the keywords, their monthly search volumes, and their approximated CPCs.
In Conclusion
Writing ad copy for Google Ads requires a mix of creativity and focus. It requires that you look beyond the ad itself to the landing page. There are some technical strategies to follow.  Ideally, these tips will assist you in writing impactful Google Search Ads. If you need assistance with your
PPC management
and ad campaigns, do not hesitate to reach out to us.