Have you ever wondered how to advertise your business on streaming services offering TV shows, movies, sports, and live TV?  Well now you can with Anytime Digital Marketing's OTT & CTV advertising services.
What Is OTT?
OTT known as "Over The Top", refers to the delivery of advertising through online video streaming.  OTT services doesn't rely on a broadcast program schedule or geographic limitations. Therefore, viewers can watch their content at any time.  Because people stream over multiple devices like phones, tablets, Smart TVs, and more, OTT ads need to be formatted to work well on these devices.  In addition, with OTT advertising you can reach a smaller but more targeted audience unlike traditional broadcast television.  As a result, advertisers are growing to this form of digital marketing and advertising.
What Is CTV?
CTV known as "Connected TV", refers to content streaming through apps, either on a smart TV or through an over-the-top device.  For example, CTV advertising allows you to show ads on apps like Roku, Sling TV, Direct TV, Amazon Fire, On-Demand, and more.  For advertisers, CTV  has allowed them to reach audiences with a high technology adoption rate, interest and consumption time.  Therefore, allowing brands to have a better exposure.  As a result, CTV has the ability to reach consumers that have cut the cord to traditional TV through programmatic video media buys.
Staying ahead of the competition
By adding OTT/CTV advertising to your digital marketing mix, you're taking advantage of a brand new way to target your customers.  In addition, you're ensuring your brand exists outside of the realm of social media, PPC and SEO.
Features & Highlights Of OTT/CTV Advertising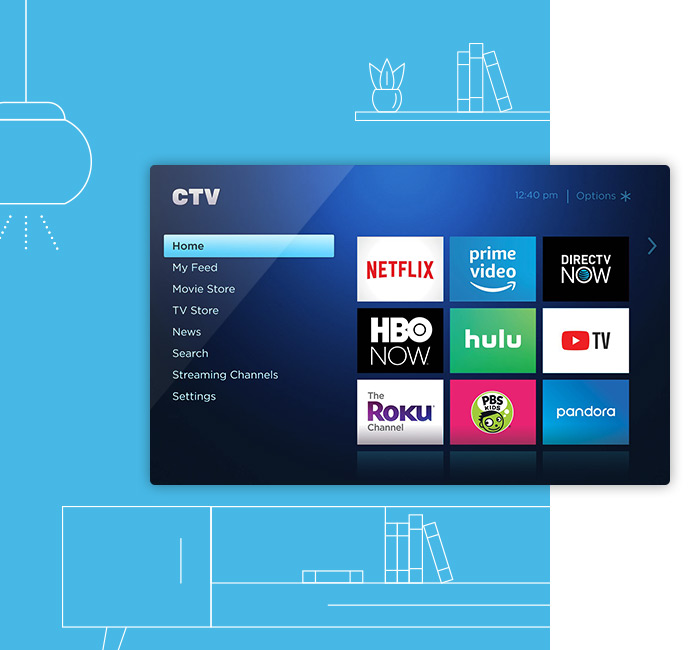 Streaming Video is now the preferred way of viewers consuming their TV programs.  CTV (Connected TV) and OTT (Over The Top TV) has taken over the broadcast TV experience.
An innovative way for advertisers to reach new audiences
Place targeted ads through streaming services including Apple TV, Roku, Amazon Fire Stick, Smart TVs and more.

Have your advertising viewed within smart tv apps such as ESPN, CNN, HGTV, Bravo, CBS, Fox, HBO, TBS and more.

Reach targeted audiences based on their past tv viewing habits, websites visitors, online behavior, look a like audience, or geographic based.

Engage with an audience customized to your brand, service or product.

Place your commercials in front of viewers that are likely to convert into customers.

Effective way to reach the cord cutters that have cancelled their subscriptions to multichannel television services available over cable or satellite with your 15 and 30 second ads.
Benefits of OTT/CTV Advertising
Over 75 data and tech partners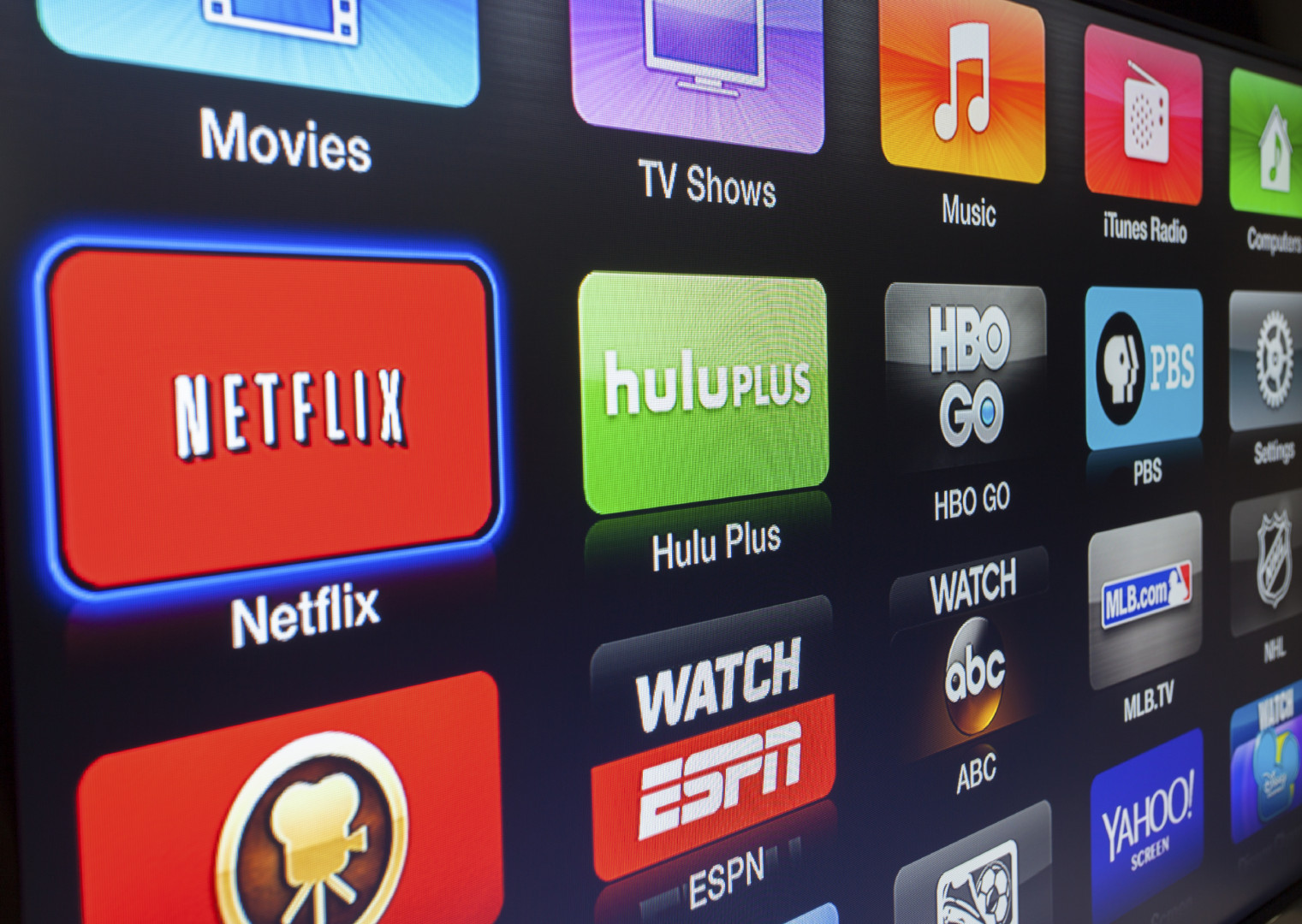 Cost Effective Way to reach premium Networks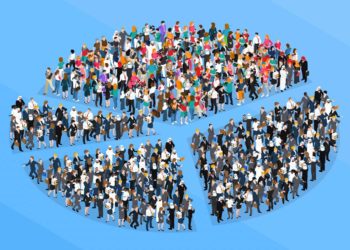 Measuring CTV Advertising Success
It's important to know how many viewers see your ads and how those ads change their impression of your brand.  However, to measure brand lift, you need to know what your targeted viewers do after seeing each OTT/CTV ad.  As a result, we offer components that follow and attribute the activity of your audience after viewing your ad.
Post-View Website Visit Attribution: This attribute shows if viewers visit your website after being exposed to your OTT/CTV ad.
Online Purchase Attribution: This attribute tracks to see if the viewer made a purchase on your website or Amazon after viewing your ad.
Foot-Traffic Attribution: This attribution tracks offline, cross-device ID physical tracking into stores, mall, lot, venue, etc. that resulted from viewing an OTT/CTV ad.
After-Ad Influence: Similar to tracking a site visit or a purchase, this attribute tracks pre-purchase behaviors that measure viewers' progress along their buying journey.
Offline Conversion Tracking: This attribute notes how many times a viewer has been exposed to your ads before making a purchase, as well as promotion times and locations of those ads.  Therefore, we connect your CRM and/or Transaction data back to consumers and ad exposure.
Brand Lift/Brand Awareness: This tool provides an evaluation into your target market's behavior after exposure to your CTV ads.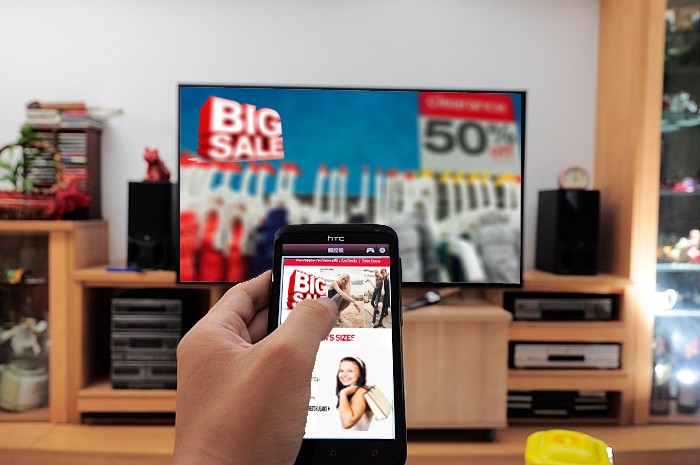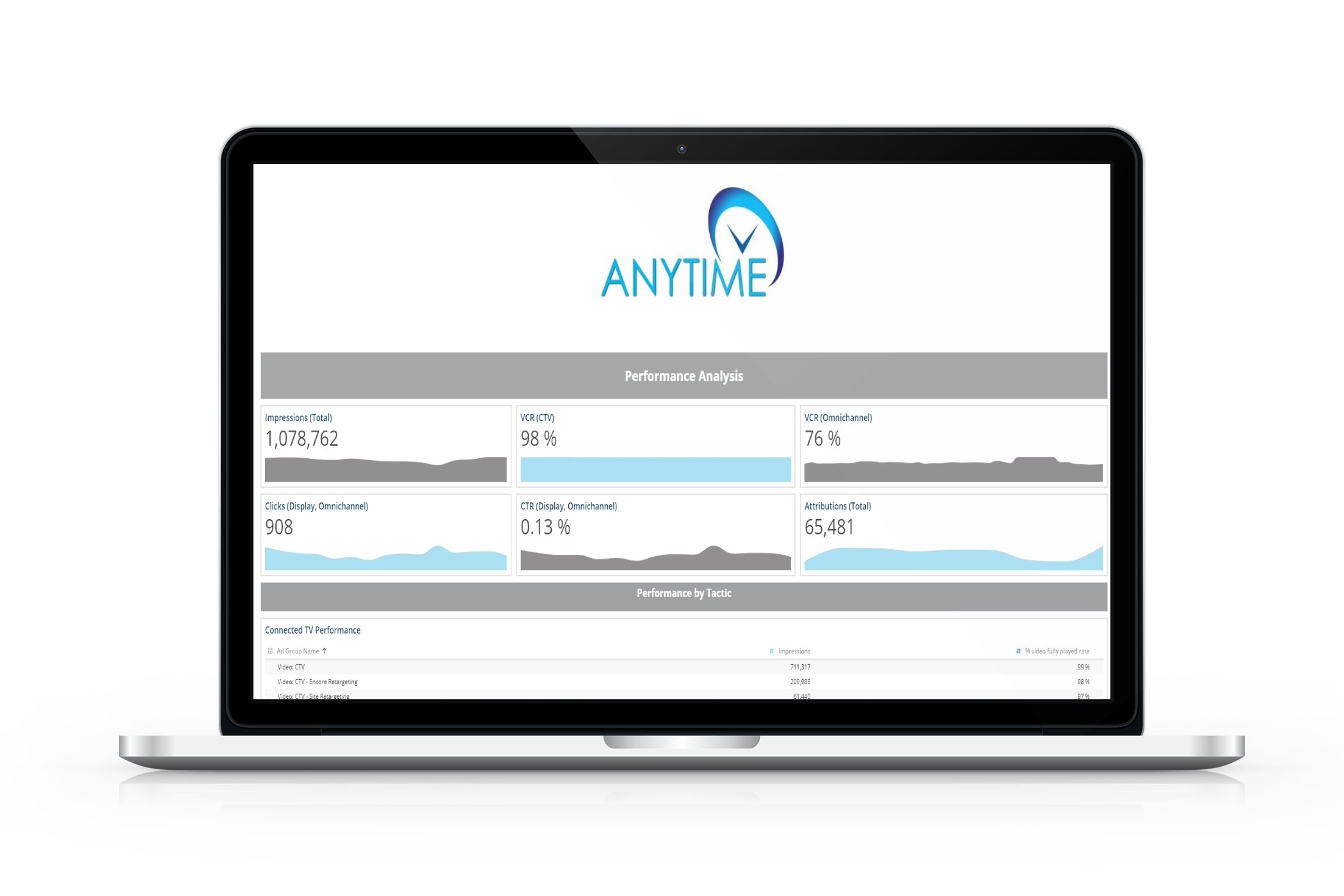 OTT & CTV Campaign Reporting with 24/7 accessible Dashboard
Measure the impact of your campaigns with with digital metrics.  For example, some of the metrics we can report on to see the impact of your campaigns includes impressions by network, device, dayparts, click rates and video completion rates.
Target households that have been never exposed or underexposed to your linear strategy.  It is very difficult & costly to reach frequency goals via broadcast alone.  CTV helps you increase efficiency to reach your frequency targets.
Leverage GPS Location-Based Data to Build CTV Audience Targeting.  For example, use location-based data to identify users who have previously visited YOUR store location.  In addition, Use location-based data to identify users who have previously visited your competitors' store locations.
Result Driven OTT/CTV Advertising Agency
How Ott/Ctv advertising Can Grow Your Business
OTT/CTV advertising can be an effective digital marketing alternative to help you grow your business when done correctly.  This quick video explains how both OTT (Over The Top TV) & CTV (Connected TV) work.
Ott advertising agency industries we serve
At Anytime Digital Marketing, we love working with local businesses in a variety of industries. Therefore, we offer OTT advertising services in the following industries. Furthermore, if you don't see your industry listed, please send us a message and see how we can help.
Automotive

E-Commerce

Education

Financial Services
Healthcare

Home Services

Legal

Restaurant
The future of OTT for 2022 and beyond is evolving. It's come a long way from 2009, however, it's growth continues far into the future. Read more about it.
Local business OTT advertising is a great way to spread your message through various media platforms and screens. You can target zip codes, demographics and other key areas.
How does OTT advertising work? Many of us don't know what OTT is. However, this blog will guide you through the benefits of OTT advertising.