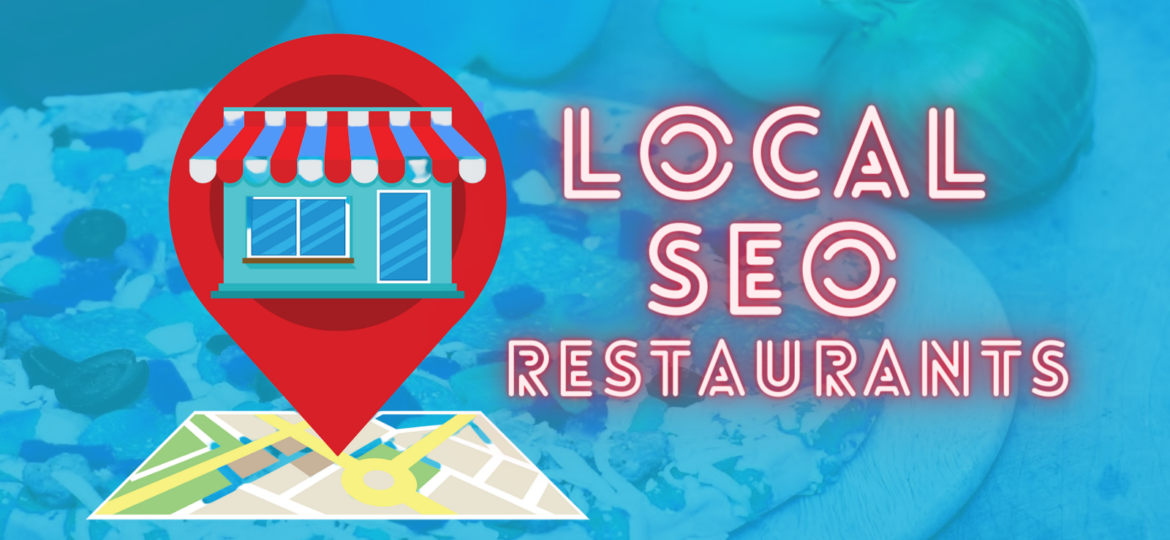 If you're a restaurant or fast food franchise owner, you know that your success depends on generating traffic to your establishment. And if you're looking for ways to attract more customers, you should consider using local SEO strategies. By optimizing your website and using the right keywords, you can target potential diners in your area. And, increase your chances of ranking higher in search engine results pages. So if you're looking for ways to improve your restaurant digital marketing, consider using these local SEO tactics.
What is Restaurant Local SEO?
Local search engine optimization (SEO) is the process of optimizing a restaurant website so that it is more visible in local search results. It is a subset of SEO, which is the process of optimizing a website for the purpose of ranking higher in search engine results pages (SERPs). Local SEO entails optimizing a website for local searches performed within a specific geographical area.
There are a number of platforms and components that are important for local SEO. Google Business Profile is one of the most important, as it allows restaurants to control how they appear in local search results. In addition, maps are important, as they help customers find restaurants in their area. Local directories, such as Yelp, CitySearch and Foursquare, can also help boost SEO by making it easier for customers to find restaurant establishments.
Why is Local SEO important for Restaurants and Fast Food Chains?
Any restaurant or fast food chain that wants to be successful needs to have a solid marketing plan. And in today's digital age, that plan should definitely include local SEO. Local SEO is essential for a variety of reasons.
First, people are increasingly using search engines to find local businesses. They'll type in something like "restaurants near me" or "fast food near me" and a list of local businesses will pop up. If your restaurant or fast food chain doesn't appear in that list, you're missing out on potential customers.  Second, local SEO helps you to build trust with potential customers. When people see that your restaurant is appearing in local search results, they'll be likely to trust that you're a legitimate business that they can visit.
Third, local SEO can help you to stand out from the competition. If all of the local restaurants and fast food chains are implementing local SEO strategies, then you'll need to do so as well in order to keep up. However, if you're one of the few restaurants taking advantage of local SEO, you'll definitely stand out from the crowd.  Finally, local SEO is cost-effective. Therefore, you don't have to spend a lot of money on advertising. There are plenty of things you can do yourself to improve your restaurant ranking in local search results.
Implementing local SEO strategies can be a bit daunting at first. However, it's absolutely essential if you want your restaurant or fast food chain to be successful.
Restaurant Local SEO Strategies
Local SEO is critical for restaurants and fast food chains that want to be visible online to potential customers in their area.  There are six key strategies restaurants can use to implement local SEO, which are as follows.
Google Business Profile for restaurants
The first strategy is to create, claim and optimize your Google Business Profile (GBP).  There are a few key things you should include in your GBP listing that will help you rank higher in search results. First, make sure you list your business name, address, and phone number (NAP) accurate. In addition, you should include category keywords that describe your business, as well as relevant photos and videos.
In addition to the basic information, there are a few other things you can do to make your restaurant's Google Business Profile stand out. For example, you can add special offers and coupons, and list important details like menus or delivery options. By taking the time to create a detailed and engaging profile, you can increase your chances of being found by hungry customers in your local area.
Local Content
Creating local content for your restaurant or fast food chain is a great strategy for local SEO.  By doing this, you are effectively telling search engines that your restaurant is relevant to people in a certain area.  There are a few different ways that you can create local content for your restaurant or fast food chain. One option is to create blog posts that focus on local topics such as the best places to eat in town or the top restaurants for your special occasion.
For example, let's say you have a fast food restaurant chain that is targeting local customers. You could create blog posts about the best drive-thru locations in town or the top late-night spots for grabbing a quick bite. In addition, you can create content highlighting the fact that your restaurant is open 24 hours, which can be very convenient for local customers. Finally, you could create video content showcasing your restaurant's menu items or showing how easy it is to order takeout from your location.
There are many different types of local content you can create. And if you need some inspiration, take a look at what other restaurants and fast food chains are doing with their local content. You might just find some ideas that you can use for your establishment.
Restaurant Customer Reviews
Encouraging customer reviews is a great strategy for local SEO. When customers leave reviews, they are effectively giving your restaurant a seal of approval that can help attract new customers. There are a number of different ways that you can encourage customer reviews. One way is to simply ask customers to leave a review after their meal. You can also incentivize customers by offering discounts or coupons in exchange for a review. Another way to encourage customer reviews is to make it easy for customers to leave a review by providing links on your website, Google Business Profile or social media pages.
Local Restaurant Keywords
You can use targeted keywords to signal to Google what kinds of searches you want your restaurant to appear for. Use keyword research to identify terms that customers in your area are searching for.  Furthermore, include those keywords throughout your site.  For instance, in titles, headings, meta descriptions, and within the body text of your pages.
Some great examples of local keywords that you can use for your restaurant may include the name of your city or region, the type of cuisine you serve, and popular local dishes. For example, if you own a pizzeria in Tampa, you would want to use local keywords like "pizza Tampa" or "Tampa pizza." You can also include keywords related to your location, such as "near me" or "drive-thru.  "By doing this, you'll improve your chances of ranking for local searches related to those keywords.
Restaurant Social Media Profiles
Another strategy for implementing local SEO is to create social media profiles for your restaurant and post regularly.  So, which social media profiles should you create for your restaurant or fast food chain? Facebook, Twitter, Instagram, TikTok and Pinterest are all great platforms for restaurants and fast food chains. And what type of posts should you create? Here are some examples:
Promotions and coupons
Mouths watering pictures of food
Videos of customers enjoying your meals
Behind the scenes footage of your kitchen
Q&As with the chef
Customer reviews and testimonials
Events and giveaways
When used effectively, restaurant social media can be a powerful tool for driving foot traffic to your establishment.
Local Citations
By creating local citations, you can improve your visibility in search engine results and attract more customers to your restaurant or fast food chain. However, what exactly is a local citation? A local citation is any mention of your restaurant on the internet, including directory listings, social media profiles, articles and review websites. Citations help search engines to verify the accuracy of your listing and to determine its relevance to local searches.
When choosing which citations to create, it's important to select those that are most popular in your industry and where your target audience is most likely to see them. For restaurants and fast-food chains, some of the most popular citations include Yelp, Urbanspoon, HappyCow, AllMenus, DiningGuide, LocalEats and TripAdvisor.  In addition, be sure to include accurate and up-to-date information about your business, such as your name, address, phone number, website URL, and opening hours.
In Conclusion
If you're looking for help implementing these local SEO strategies for your restaurant, our team of experts are here to assist. We can help get your Google Business Profile set up and optimized, create and manage your social media accounts, encourage customer reviews, and build local citations.  As a result, helping improve your restaurant's online visibility. Contact us today to learn more about how we can help jump start your restaurant's success with localized SEO.