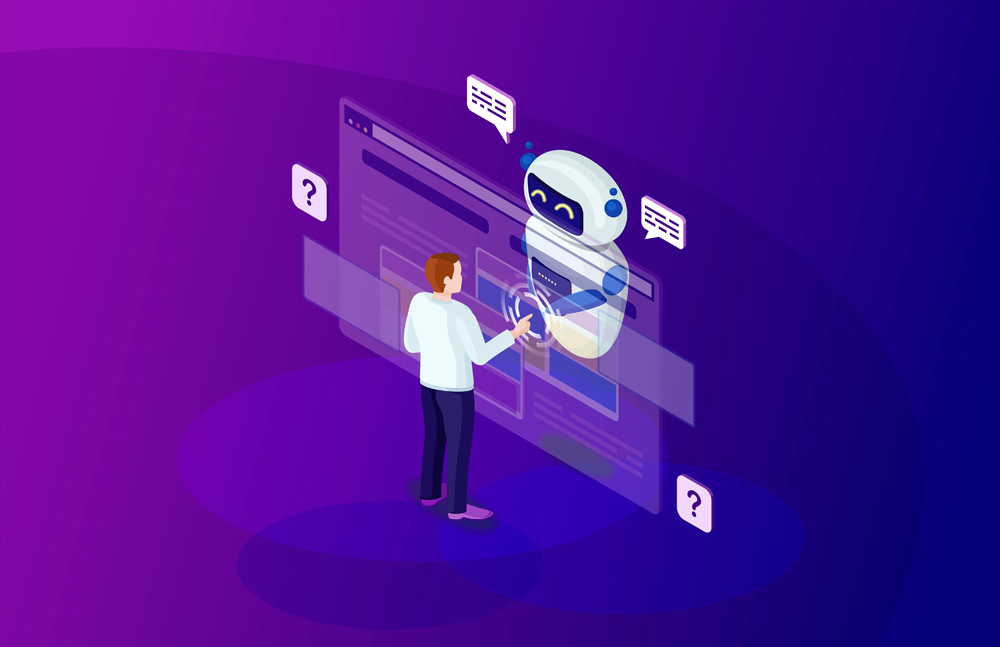 Anyone can see that technology has evolved to be a major factor in our daily lives. The internet, smartphones, smart cars, and more help us to accomplish tasks each and every day.
For digital marketers, A.I. is looking to be the next big trend. Since 2017 there has been one trend that has been steadily rising in popularity and is poised to be the future of digital marketing. I am of course, talking about chatbots and chatbot marketing.
For those of you wondering just exactly what is chatbot marketing, it's marketing by using a program to simulate conversations with a human user. If this sounds strange to you, you might be surprised at how you may have already been using chatbots in your everyday life. The three biggest examples of chatbots being used today are Apple's Siri, Microsoft's Cortana, and Amazon's Alexa. In fact, 16% of US adults own a smart speaker like Amazon Alexa.
One of the things that make chatbots so unique is how they learn the more you interact with them. What this means is the more they work and interact with people, the more they capabilities they acquire and the more they start sounding like an actual person. Another reason they may seem more appealing to marketers and business owners is that they're also cheaper to run than paying someone to do whatever task they've been programed to do.
Now the future of chatbot marketing in the digital marketing world lies in their content marketing potential. Major companies like Facebook, Domino's Pizza, and even the NBA are utilizing their own bots to create an easier customer service experience for their users. One of the major reasons it creates this easier experience is due to the fact that you can set up your website with a chat bot and it is their 24/7 as a customer service representative. It has the power to chat with multiple users at the same time. Which makes it simpler for customers to have their questions answered, no matter what time of the day as fast and efficiently as possible.
The other major benefit to chatbot marketing is how it can be optimized to different marketing strategies. As users interact with them, they gather information that can then be used to tailor recommendations that are more likely to lead to a sale. This eliminates the need for surveys or obvious tactics of sales and instead the bot will organically find out information from a customer in a natural, conversational way, gathering information as they answer questions. And again, the more they interact with customers, the more they improve, the more they feel like a normal person. Furthermore, they can continue the sales funnel and marketing push by guiding purchasing options in a more conversational manner.
We live in an age where mobile devices and the internet are becoming more used now than ever and its not slowing down any time soon. Chatbots can be integrated into websites, apps, and even social media platforms. A study conducted by Juniper research says that in the UK customer service industry, chatbots will be responsible for cost savings of over $8 billion per year by 2022, up from $20 million this year. Chatbots are the emerging future of digital marketing and is something business owners and marketers alike should invest in their future endeavors.