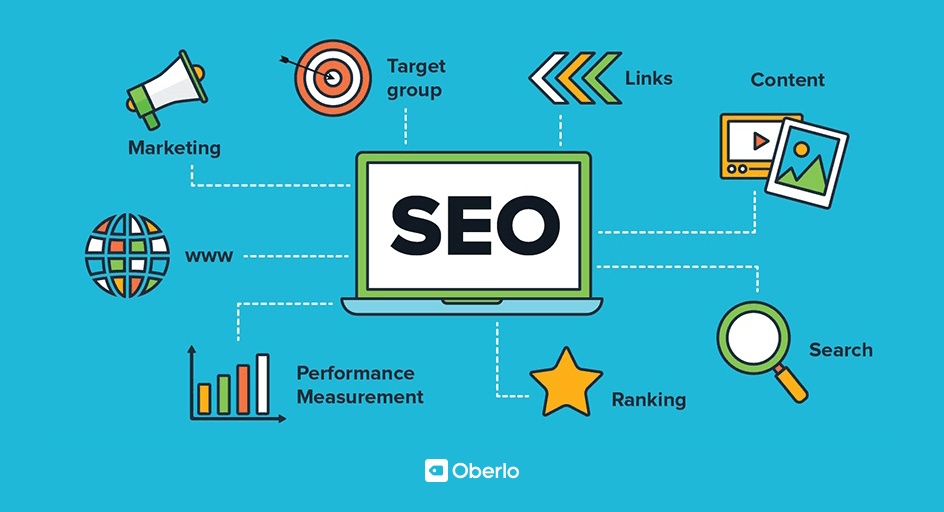 Many businesses know what SEO is, but for those of you who don't know, SEO is Search engine optimization. This is the practice of increasing the quantity and quality of traffic to your website through organic search engine results. Now this helps your business because traffic leads to potential conversions that leads to more profits for your business.
The thing is that some small business owners know what SEO is, but the benefits aren't exactly known to them. Therefore, they're a bit apprehensive about diving into SEO. Well, today, were going to talk about 10 ways that SEO can absolutely help your business grow.
Organic search traffic is widely considered to be the most primary source of web traffic. Almost everyone starts their search through a search engine. Proper SEO will give you highly targeted traffic moving to your website based on the specific keywords and search phrases you use. This ultimately leads to higher amounts of organic traffic for your website but weeds out potential customers than normally wouldn't have any interest in what your business has to offer. Since most searches are for local businesses, having SEO that is better than your competition's will lead you to becoming the go-to business for potential customers.
2.
SEO Gives You Credibility
The goal of any experienced SEO is to establish a strong foundation for a beautiful website with a clean, effective user experience that is easily discoverable in search with thanks to the trust and credibility of the brand and its digital properties. By having a well optimized and designed website, with valuable and quality products, will showcase your credibility when talking about your products and services. Establishing that credibility won't happen overnight, but SEO done right will certainly give your business the extra nudge to becoming a trustworthy business that your customers depend on due to the level of credibility that comes with offering good service and products.
SEO will help establish your business and brand online, allowing potential customers and clients to find your website. This will help your business' online presence to improve, letting your clients and customers find your website over the competition's. The key here is having a website that is SEO optimized. This means having a website that is easy to navigate and provides a good user experience. These, in turn, will lead to more leads, phone calls, sales, and ultimately revenue. The more your name is out there and easy to find, the more your business will be the first one that potential clients and customers think of when they begin their search.
One of the big benefits SEO brings to your business is how targeted it can be. You can use keywords and phrases that caters specifically to your target audience. Furthermore, Local SEO focuses on specific towns, cities, regions, and even states, to establish a viable medium for a brand's messaging on a local level. You or your SEO expert can do this by optimizing your business' website and its content, including local citations and backlinks, as well as local listings relevant to the location and business sector a business belongs to. Another thing that helps your SEO is active user reviews on Yelp, Google, etc.
5.
SEO Puts You Ahead of the Competition
There are some businesses out there that either aren't using SEO, or their SEO is poorly optimized. By investing in proper SEO, you already put yourself above many other businesses that are falling short. Being the more relevant business in potential customers' minds is what will make your business stand out. Customers are more likely to take their business over to a website that is on the first page of Google searches and is on the Google Map. Research your competitors. See what their SEO is and isn't doing and take advantage of that knowledge to put yourself in a position where the things that your SEO is doing puts you ahead of the competition.
6.
SEO Helps You Understand the Internet Landscape
It's no secret that the digital world is always changing and evolving. It sometimes may seem like a struggle to keep up with all the changes that are happening in the internet. But staying on top of your SEO means staying up-to-date with the major changes in the search engine world. Knowing the environment of the Web, including tactics being used by other local, comparable businesses and competitors, will always be beneficial for your business.
7.
SEO is Relatively Cheap
Nothing is ever free, and SEO is a long-term investment. However, SEO is relatively cheaper than other forms of digital marketing. The important thing to take note of when beginning your business' SEO journey is to plan out the path that suits your goals and KPI (Key Performance Indicators). You may not see the initial ROI on SEO immediately, but you will be reaping the benefits of it as time goes on and you're raking in the leads and profits.
8.
The Long-Term Strategy
It's very tempting to want to see immediate profits for your business. And no one's denying that is a bad thing. But always funneling in customers and clients will keep your business with a constant supply of new customers. SEO can have a noticeable impact within the first year of action being taken, and many of those actions will have an impact that lasts more than several years. And the more SEO time, effort, and budget that is committed to it, the better and longer a website stands to be a worthy contender in its market.
9.
It Leads to More Sales
This one may seem obvious but it's still worth mentioning. Proper SEO can and will boost your sales. Think of it this way: the more visible you are on search engines; the more likely potential customers will see your website. This in turn leads to higher conversions and ultimately more profit for your business. The key here is putting it all together to make your SEO a well-oiled machine. Make sure your website is optimized, your landing pages are well done, your keywords and search phrases are clear and relevant to your business, all of these are the vital areas to ensuring SEO leads to more sales for your business.
10.
SEO Impacts the Buying Cycle
Customers do their research. That's one of the biggest advantages of the internet from a buyer perspective. Utilizing a well-crafted SEO strategy that gets the message of your deals and offers, and the importance and dependability of what you offer customers will ultimately impact the buying cycle in a positive way. Ensuring that your website is visible, and your offers and products are appealing, coupled with SEO will make all the difference for your business.
SEO can be a major game-changer for your business. It is a valuable tool that has benefits that will affect your company years after investing in it. Now that you've learned some of the benefits that SEO brings to your business, take the opportunity to research and develop strategies for your business, whether through yourself or an agency, and see firsthand the wonders SEO can do for you.