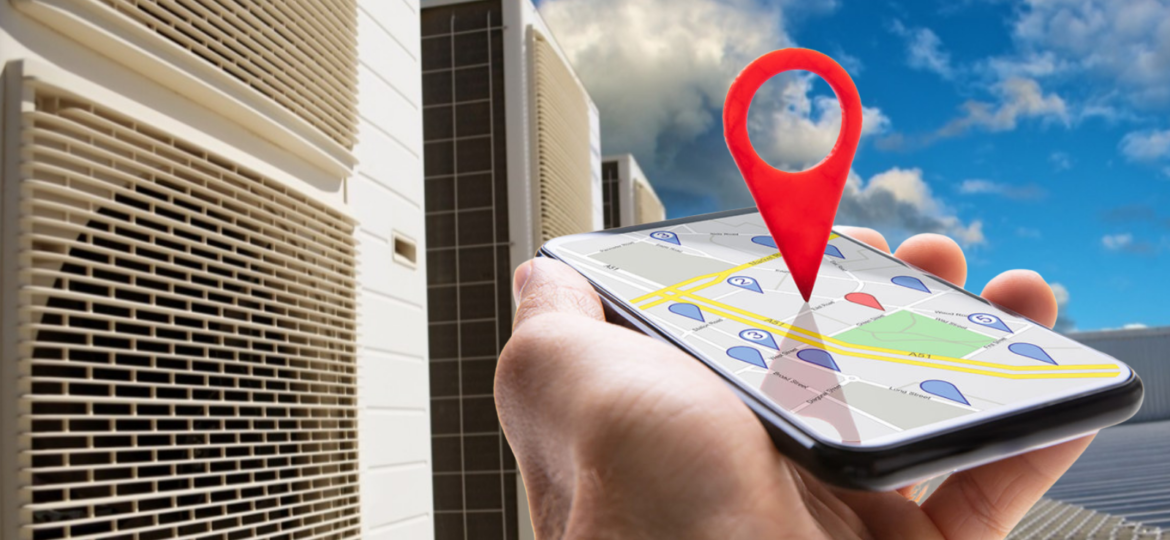 Running an HVAC company in your city requires a good amount of local presence in order to get jobs.  Therefore, it is important to be in the forefront when potential customers are seeking your services.  There are many different marketing options you can use, both online or offline.  However, traditional marketing (offline) can become very pricey if you are a small to midsize company with a limited amount of manpower.  For example, television, radio and outdoor advertising will require a hefty ad budget.  This brings us to
digital marketing for your HVAC company
.  A good online starting ground is local SEO.  Here are 5 local SEO tips for HVAC companies that can help your internet presence and generate leads.
Why is Local SEO important for my HVAC business?
Local SEO is a form of search engine optimization that focuses on a local and neighborhood businesses' online presence.  It allows your HVAC company stand out on Google organically when potential customers search in specific geographic areas. As a result, giving the prospect the opportunity to reach out to you.
The HVAC industry is extremely competitive.  Therefore, you will want to ensure your company is in the running for these prospects to choose you.  However, local SEO does involve numerous tactics that need to be implemented in order to work effectively.
1. HVAC Google My Business Listing
Google My Business is a free platform that showcases local businesses in its search results.  Any verified business can register their listing with an address or service area, even without a website.  In addition, an HVAC business can include plenty of information on their listings.  For example, your operating hours, services, phone number, website link, photos and customer reviews.  In addition, you can add posts to your listings like those you would have on your social media channels.  A recent statistic says 64% of online visitors have used GMB to find contact details for a local business.
A Google My Business listing will appear when conducting a localized search. For instance, "HVAC company in Houston".  It will also appear on the Google Maps app.  Another important step when creating your GMB listing is making sure your primary category is set properly.  Some HVAC companies offer other home services like plumbing, electrical etc.  Therefore, GMB allows you to include other categories in your listing.  Also, you can rotate your primary category based on seasonal services.  For instance, "Air Conditioning" in the Summer, or "Heating" in the Winter.
Keeping your Google My Business listing updated with pertinent information is one of the main aspects of local SEO success.
2. Local Listing Citations
Citations are listings inside relevant directories that includes your business name, address, and phone number.  In addition, citations are believed to help search engines verify the existence and trust factor of your business.  There are hundreds of citation listing sites to choose from.  However, you will want to focus on directories that cater to HVAC.  Here are some popular HVAC directories you should place your listing on:
Servicemagic.com
Yellowpages.com
Elocalplumber.com
Angieslist.com
Bbb.org
Yelp.com
You will want to make sure all your citations are complete and uniform with their details.  These should be similar to your Google My Business listings.  By following these citation practices, you will be well on your way to a page one listing in your local service area.
3.  Create Great HVAC Content on Your Website
Having quality content on your HVAC website is key.  Therefore, your content should be written specifically for your customers and must be relevant to your industry.  For example, this content could include blogs, articles, and detailed descriptions of your services.  Google prefers unique content on your website.  And, you never want to duplicate content from another website.
Another piece of great content could include a "frequently asked questions" page.  Choosing an HVAC company can be a difficult task for homeowners.  They will want to do research on companies before initially contacting.  So consequently, including content that's focused on popular questions and answers in the industry will put your customer at ease.  In addition, this content should include HVAC related keywords, which in turn may rank them on the local search results.
4.  Getting Backlinks
A backlink is an incoming link to a website.  As a result, the more backlinks you receive and pointed to your site, the higher your ranking can go.  For instance, backlinks can come from an industry site that mention your HVAC business in an article.  Another form of a backlink can come from a community event you sponsored that was mentioned on a news website.  The opportunities are there.
Backlinks are important because they show Google that your website is trustworthy and popular.  However, you will want to make sure your backlinks come from other trusted sites.  The more backlinks your HVAC company receives, the more trusted it appears to Google, resulting in higher Search rankings.  Therefore, implementing a backlinks strategy for your website can increase your local SEO results.
5.  HVAC Social Media Presence
An active social media presence increases your exposure and provides linking opportunities.  Profiles on Facebook, Twitter, LinkedIn, and newer ones like the growing app "Next Door" can also help establish trust.  Therefore, selecting the right social platforms will keep you connected with potential customers.  In addition, it allows people to share your content.
Social media does not directly affect SEO.  However, the links you share from these platforms will help your exposure on the search engines.  Social media is about promoting your content. And, SEO is about making sure that your digital activity improves your search engine ranking.
In general, Local SEO helps your HVAC business stand out even without a website.  In addition, it helps drive more traffic to your business through online leads. These leads come from prospective customers specifically searching for your services.  As a result, they are also likely to give you a high conversion rate.
Hopefully, these 5 local SEO tips for your HVAC business will help your online marketing initiatives.  If you need help with implementing an HVAC local SEO strategy, contact us at Anytime Digital Marketing.  Our specialty in digital marketing and SEO experience will generate leads and conversion results for your business.