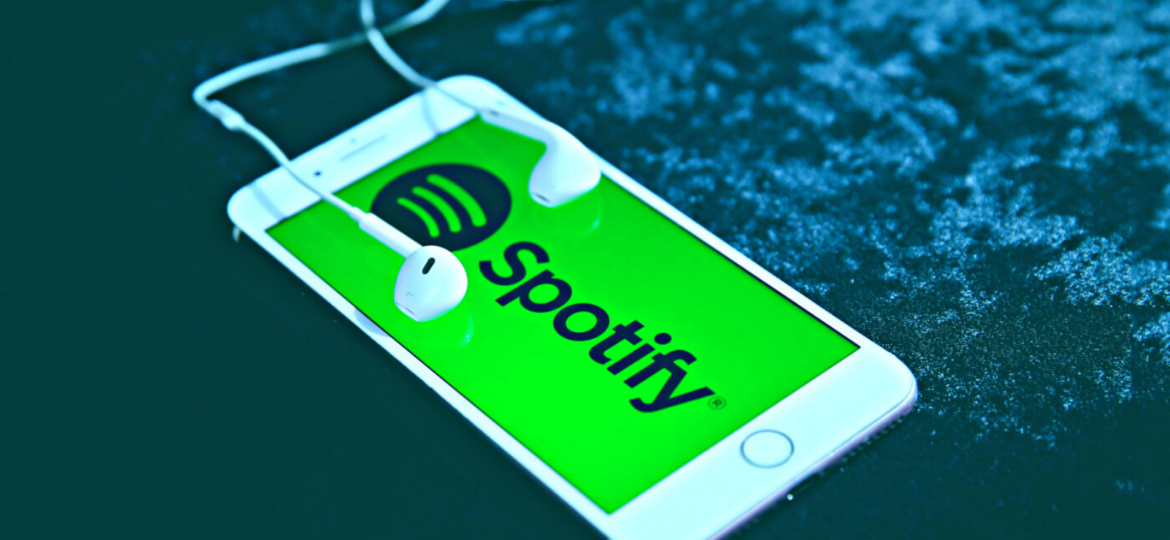 Advertising on Spotify is quickly becoming a successful digital marketing strategy. Firstly, Spotify has altered the way we consume music and audio material. It's much easier than ever to listen to your preferred music while you are on the go. For that reason, online marketers are very good at changing the curve of their digital marketing tactics together with customer practices. Spotify currently has over 365 million users. Therefore, advertising on this platform sounds enticing to both online marketers, and businesses seeking new ways of targeting their customers.
Spotify advertising may or may not work for your business.  However, if you are thinking about implementing this marketing aspect into your digital strategy, Here is what you need to know about Spotify advertising terminology and trends.
What exactly is Spotify?
Spotify is an audio and video streaming service. It offers you quick access to millions of tunes and other content from creators all over the world. In addition, you can access the content for free just by signing up with your email address. However, there is also Spotify Premium in which you can become a monthly subscriber with fees. The free version of Spotify is ad-supported. Similar to over the air radio stations. And, can be accessed on PCs, laptops, and mobile devices.
Spotify Ad Studio
Businesses trying to reach their target audiences online can be a challenging task. Social media and PPC advertising can be efficient. However it is necessary to stay up to date with the current trends to grow and succeed in the market. Therefore, Spotify came up with a concept of advertising on their platform back in 2018. They developed its ad studio to bridge the gap between its ad set-up and smaller services. As a result, making it easy to customize campaigns and audience choice. In addition, the ad studio can work from your script and produce ads which is a great asset to small business owners and regional marketers.
Placing an ad campaign on Spotify is rather basic with their ad studio. There are various types of ads that the users can pick from according to their needs. And after opening an account, they can pick the advertisement types and their target audience. Furthermore, they can simply run these ads while determining their success rates.
Spotify Ad Types
Spotify uses various types of ads with different functions. Therefore, each ad type comes with a distinct set of targeting the consumer you are focused on. Picking an ad type is highly based on your business and what works best for it. In addition, Spotify ad campaigns use a vast scope of reach to different demographics.
Spotify Audio Ads
Audio ads are short 30-second ads served in between songs with clickable display screen content. You can have the choice of adding images that will be shown in the area of the cover art. And, they play around the period of 15 minutes.
Spotify Video Ads
Video ads engage users with the content and sound. Unlike other platforms, which positions businesses to make their messages be seen and heard. Sponsored sessions in video ads opens a 30-minute ad-free listening session if a user decides to see the full video. This is delivered when the screen remains in a sound-on and in-view mode. A Video Takeover is when your video ad is served in between songs when the screen is in view. This consists of a companion banner with a customizable call-to-action.
Spotify Podcast Ads
Podcast ads are extremely reliable and drive the best results. Your audio ad is weaved into a defined and targeted podcast for maximum results. According to Spotify For Brands, 81% of listeners take action as a result of listening to an audio ad during a podcast. Therefore, marketers can utilize podcast ads to connect to a large base of audiences. As a result, unlocking the true potential of digital ads.
Spotify Overlay Ads
Desktop and mobile overlay ads are easy, clickable display screen ads that are served when a user returns to the Spotify app. Furthermore, the preliminary overlay is for about 2 seconds. Which then appears as a clickable Leaderboard ad for 30 seconds, and is only served when Spotify remains in view.
Spotify Homepage Takeover Ads
Banner ads enable users to take over the homepage for a complete 24 hour day. These ads are clickable and interactive consisting of an interactive location. They showcase your brand message on the front of Spotify's desktop homepage.
Shopify Sponsored Playlist Ads
Sponsored playlist ads feature your brand name with a clickable display advertisement. It helps you connect your brand with a loyal fanbase of listeners across their favorite playlists. In addition, these ads can be even more enhanced for engagement and can be used on mobile and desktop.
Whether you're looking to establish video ads, podcast ads, or audio ads, Ad Studio can help you each action of the way. Within Spotify Ad Studio, you have the ability to develop an ad from scratch by utilizing their music library filled with certified selections, voiceover stars, and more.
What Advertising on Spotify is really about
Marketing in the world today is about making reaching your particular target market about your brand, and what it stands for. Customers now expect an enhanced experience where the ads are personalized according to their persona and preferences. Therefore, Spotify ads provide just that. Companies can test the waters with different ad types, measure success, and select the best-suited ad type. As a result, Spotify advertising is all about optimization, customization, and testing.
Spotify Ad Optimization
Spotify Ad optimization enables businesses to ads that are enhanced for the purpose of engagement and awareness altogether. Therefore, listeners can communicate with the brand names and have a wholesome experience. All you got to do is get an excellent Spotify Ads Script created and you're all set.
Spotify Ad Customization
Different listeners communicate with different types of ads and services. No one ad can fit all user bases. However, businesses can mix and match with Spotify ad types. They can come up with an ad campaign that is hyper-personalized according to listeners' taste.
Spotify Ad Analytics
Spotify enables marketers to evaluate and determine the success of their advertisements. The ability to dive deep into audience insights makes marketing on Spotify an appealing method. The more individuals stream, the more insights we learn about their habits and options. As a result, this helps companies improve their advertisement offerings and generate a higher ROI.
Cost of Spotify Ads
Spotify ad studio doesn't charge a lot for their advertising. There is a $250 minimum campaign spending plan, this can add up to 25,000 listens to your ads. Prices really depend upon the length of the project, ad formats utilized, the target market, and the need from competing advertisers. For companies with higher budgets, Spotify provides customized offerings that line up with particular advertising objectives.
Spotify Ad Benefits
Running ads on Spotify is way different from traditional digital advertising. It's one of the few platforms that provide the capability to run audio ads while engaging with the audience. Here are some more interesting features and benefits of Spotify advertising.
Reaching a Broader audience
Spotify is operating in 79 countries. Typically, a unique listener is on Spotify for around 148 minutes. Spotify is discovering new methods to be productive. And, they have actually realized that audio is the best medium to engage the audience that are most focused.
New Way of Storytelling
Digital channels are changing. Therefore, digital marketers are required to stay ahead of the curve to produce an effective client base. Storytelling is a new way of attracting your consumer to your brand. It helps your brand name tell their story regarding their services or products in a captivating method.
Future Trends of Spotify Ads
Spotify is an advertising trend that is not populated yet. Therefore, marketers do not have stiff competition in the app compared to advertising on Facebook, Google or YouTube. As consumer's media consumption habits are changing. And, the advertising landscape is getting crowded, finding an ideal marketing medium for brands to run ads are vital. Spotify targeting allows marketers to run campaigns to the audience, which will find the ad relevant. Brands need to link personally with customers and provide the ad content to encourage consumers to engage. Therefore, Spotify looks like the best platform to do so.
Spotify has an assessment of over $72 billion. In addition, strong year-over-year growth in active users. Therefore, Spotify has an intense future ahead.
If you're seeking to try or improve your Spotify ads, Anytime Digital Marketing can help. By working with our group of digital marketing specialists, you can take your Spotify ads to the next level by targeting your perfect customers. In addition, raising your brand name to new heights in the streaming audio space.