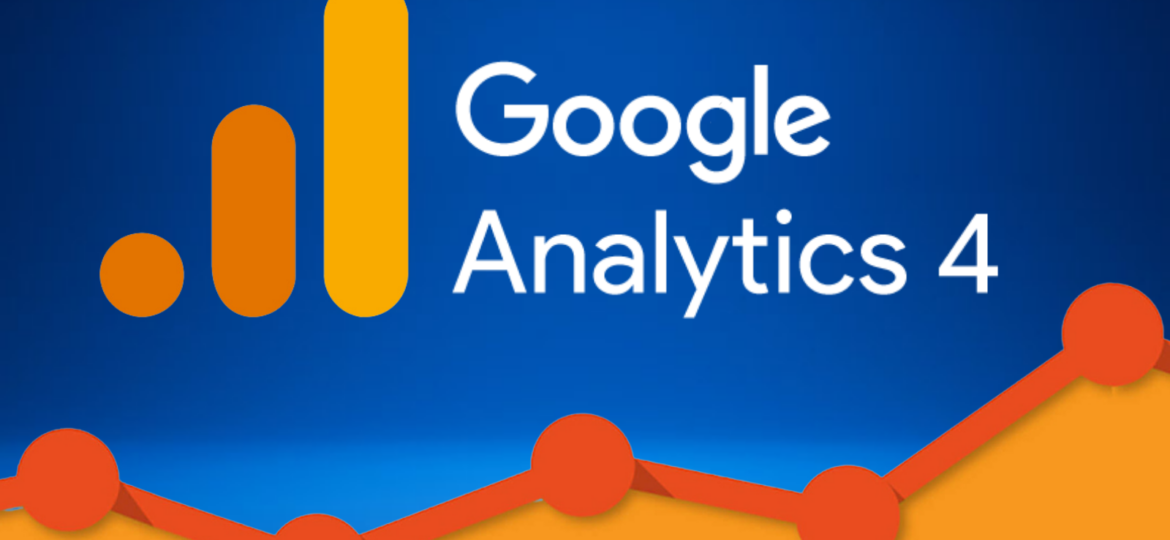 Google recently announced the newest version of its analytics software.  It is now called "Google Analytics 4." The new name reflects a more complete view into how people interact with websites and apps.  Furthermore, it does this through both online browsing sessions as well as offline APIs.  For instance, location data or actions taken within your mobile games. This platform helps track where users come from.  Therefore, you can make better decisions about what marketing channels work best for reaching those customers.  And. also measure key performance indicators (KPIs) like ROI on ads spend.
Google Analytics 4 is an improved analytics tool that uses AI to give you the most accurate data possible. The new model will allow Google's software to see what cookies are being set.  In addition, it will block certain pages from accessing your browser if they're blocked due to cookie consent rules or JavaScript errors.  As a result, giving users peace of mind while still getting an idea for how their site performs. This blog will give insight into figuring out Google Analytics 4 and its functions.
What is Google Analytics 4?
Google Analytics 4 is the latest update to their popular web analytics platform. It includes a number of new features and improvements.  For example, increased data collection, user ID tracking, and improved integration with Google Ads. GA4 also introduces a new data model that better organizes information for analysis. However, despite these changes, the goal of GA4 remains the same.  To help businesses understand how visitors interact with their websites and apps. Google recently announced that in June of 2023 Universal Analytics will be going away.
The main goal of Google Analytics 4 is to shift the way data about users and their behaviors are shown. The new interface focuses on what people do when they first come across your site.  In addition, you can track conversions from that point forward with or without an ad network like Facebook Marketing Lite (FMLL).  And, there's an emphasis put onto "events".  This allows data on the visitor's journey to be viewed.  Therefore, allowing us take advantage of this marketing approach while protecting privacy laws.
Google Analytics 4 Differences
The main difference between the old
Google Analytics
and new one is its interface. Marketers should not expect to find many of our default reports, nor features we're used too.  Plus, data collection on events will change depending which property it applies to.  To keep up with this change, it's important to know some main terms.
Events
Events are a way to monitor user interactions with your website or app. For example, page views and clicks.  Unlike before, you don't need custom code for on-site Analytics tracking.  Some events happen by default.
Parameters
Parameters are additional bits of information that give context to each and every one are what make the log so much better than ever before.  In addition, you can find all sorts in your own behavior.  For instance, page titles or article ID numbers, which help you remember where exactly something happened on any given website (or app).
User Property
User property is information that can be used to uniquely identify the user. This could include their name, email address or phone number but it doesn't have to be just those things.
User ID
User IDs work best when trying to track cross-platform users through your website.  Furthermore, they allow you access into all sorts of technologies like cookies and web analytics.  However, they still remain unique at each site by not repeating anyone else's info within one account.
Understanding how to use the new version of Analytics will require adapting your business's KPIs. These differences in time delays can cause problems when it comes down to analyzing data.  However, there are solutions for this. For example, if you're using traditional Google analytics 4 hours after an event has occurred then these events won't show up as hits since they happen more than the 24-48 grandfathering period.
The difference in how hits are processed timewise can make sessions lower. Therefore, marketers should not expect their data to match up.  And, the new campaign starts a separate session whether it's active or not.  Another change is that page URLs will be treated as parameters. For example, web sites on phones or computers may have pages with similar titles but different links leading into them.  By identifying which type you are looking at, will help decide how your campaign might best reach certain audiences.
The Pros and Cons of Google Analytics 4
The Pros
With Universal Analytics (UA), it's been difficult to track the performance of your website and apps together. However, GA4 can now monitor how both a Website as well an App perform at once. This will save time in statistical analysis which ultimately means more money saved for business owners who want their brands monitored efficiently.  In addition, we are moving into a cookie-less world.  Therefore, GA4 can fill that gap.  It will have the ability track users across different platforms without relying on traditional server side scripts or dipped domains.
The new way to measure user engagement is through the lens of a person's journey as they interact with your content. The focus now lies on what users are doing, rather than how many times or in which period you observe them interacting.  For instance, session data can be inaccurate because people may visit multiple devices during one interaction (e).  Therefore with User ID tracking implemented into GA4, it becomes easier than ever before determine who exactly has been visiting us from start until finish while also helping track those returning visitors.
Finally, The more information you have on a user, the better chance of correctly identifying what content will keep them engaged in your brand. With advanced tracking across devices for user behavior data, GA4 can provide reliable insights.  As a result, leading to accurate ROI measurements so all advertising spend is put towards its intended goal of conversions.  In addition, Tracking with GA4 is easy. You can set up your tracking elements automatically, without having any technical knowledge or code.
The Cons
The transition to the new Google Analytics 4 profile can be challenging at first. Many of their standard reports and metrics have been removed. You may run into problems if your website relies on user interaction data because these UAs won't transfer over properly from the old version. For example, the upgrade process doesn't backfill your property with historical data.  Therefore, you only get to see what's happening now and not how things used be before.
if conversions are something that matter most in an account, then this might make them difficult since there isn't any way of tracking these events directly.  This will be difficult for marketers who are used to having their own specific metrics in Google Analytics.  GA4 also doesn't have an Attribution model which is essential in assessing conversion rates and other important metrics like customer acquisition costs (CAC).  As a result, this may affect e-commerce analysis that rely on this data.
The switch to the new version of GA can be quite daunting for those who are not familiar with it. It's important that business analysts spend time exploring their environment.  In addition, understanding how different features work before making decisions. This type of data needs regular attention so they know where everything is located on screen or within menus.  Especially if there were any custom options made previously.
In Conclusion
As you can see, there are some big changes coming to Google Analytics in June 2023 with the retirement of Universal Analytics. The sooner you make the switch, the more prepared you will be.  If you have any questions about how these changes may affect your data or website tracking, please don't hesitate to reach out to us for help. We'd be happy to answer any of your questions and help ensure a smooth transition to GA4 for your business.