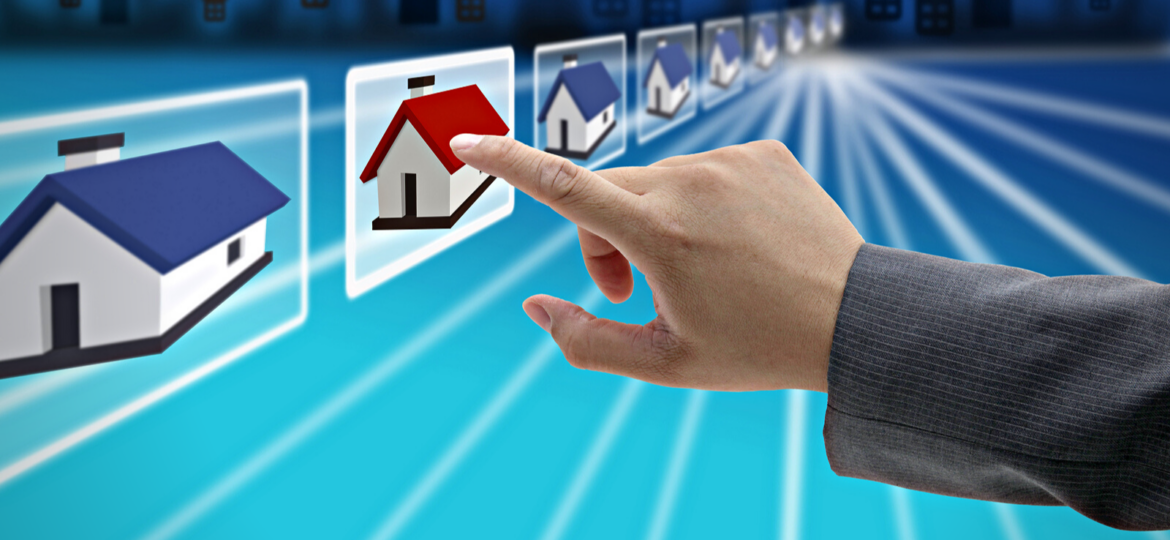 If you're a realtor, then you know that using the latest realtor digital marketing strategies to reach potential buyers is important.  In this article, we'll discuss five different digital marketing tactics that you can use to get more leads and close more sales. So, whether you're just starting out in the industry or looking for new ways to improve your results, read on for some useful tips.
Website Design for a Realtor
Websites are a vital component to the success of any real estate agent. The first thing that needs attention when developing your site is getting it up and running.  For example, your site may showcase what services or properties there may be available for purchase.  In addition, building trust among potential buyers.  Your website is the first impression that potential clients will get of your real estate services.  The site has to be inviting, clear and simple so that clients can find you on their devices.  Therefore, a functional design across multiple formats will ensure visibility.  Having a mobile website is perfect for real estate agents.  Potential buyers can use it as their main mode of communication. Finally, you also want your website to reflect you.
Real Estate Website Visibility
The internet is an increasingly competitive place.  And, it's easy to get lost in the sea of websites.  You will need more than just a beautiful design if you hope for prospects to find your website.  Placing yourself on top search engine results pages is key.  This happens when prospects search your specific product or service online.  A service called Local SEO (search engine optimization) plays a big role in realtor digital marketing strategies.
All too often we only see first few lines from Google's list which means that our chances at being found by potential customers are slim.  Very rarely do people go beyond the first page of Google whenever they search for something.  Therefore, it's important to get as close to the top of page 1 as possible.  At least in your local service areas.  SEO will help you rise up into top rankings on Google.  As a result, giving potential buyers more opportunities to view and engage with what you offer.
When you include the right keywords in your website's content, it will rank higher on search engines. The process of Real Estate SEO involves keyword research.  For instance, finding out which real estate industry words and phrases are being looked up most by users when they perform online searches. After discovering this information, we can use these terms within the site.
The Best Real Estate Digital Marketing Tools
Today, websites are more important than ever before. They allow you to reach a global audience and connect with potential clients buyers through online advertising platforms like Google Ads or Facebook.  Therefore, it's crucial that your website has all of the features needed so people will want visit it regularly.  This means including automation features.
The internet is a competitive place and you can never be too careful about who views your website. If someone seems interested in what you have to offer, they will reach out and set up an appointment.  In addition, marketing through social media might spread the word about your services.  This includes posting on sites like Twitter, Facebook, LinkedIn, etc.  And, creating video content for YouTube, Instagram and even TikTok.  Therefore, if you don't have any social media accounts, it might be a good idea to start, especially being a modern realtor.
If you're a Realtor, it's never too late to get your website in front of potential customers. You might be surprised at how many people are thinking about buying a home right now but have no idea where to begin.  Therefore, marketing properties through online channels like social media networks or email marketing is important.
Keep Your Realtor Online Presence Relevant
Staying active online is a modern realtor's most powerful marketing weapon. It shows potential customers that you're always on top of your game.  In addition, it gives an impression about how dedicated you are in the real estate industry.  It's important that your online presence projects an air of professionalism and expertise.  The Internet is a place where people go to search for information they might need. Therefore as a realtor in this digital age, it's important to have your real estate website up-to-date and working properly.
Your social media and website are essential tools for marketing your business. Make sure you post on them often, conveying what is important.  For example, include any values or goals that might be relevant in this context.  By staying active online through these channels, people will keep an eye out whenever they need advice about buying their next home!
Realtor Video Marketing
Real estate videos are an increasingly popular marketing tool for realtors. By showcasing an agent's listed properties and neighborhoods, videos help consumers get a better sense of what is available on the market. This, in turn, increases sales and requests to look at properties. While real estate photography has been the traditional method for marketing properties, video provides a more immersive experience that can give viewers a better sense of scale and space. In addition, videos help to put a face to the brand, making it more relatable and trustworthy. As a result, realtors who use video as part of their marketing strategy are likely to see a rise in offers and requests to look at their properties.
With the rise of social media and online real estate platforms, real estate agents have increasingly turned to
video marketing
as a way to reach buyers and sellers. A 2018 survey from the
National Association of Realtors
found that 38 percent of agents reported using videos in their marketing, while 32 percent said they didn't use video marketing but planned to in the future. Real estate videos have the potential to convey an agent's confidence, expertise, credibility, and sincerity, qualities that are often difficult to communicate through written text alone. In a competitive industry like real estate, standing out from the crowd is essential, and video marketing can be a powerful tool for agents looking to make a name for themselves.
Focus On Your Realtor Goals
The real estate business is tough, but it's not impossible. If you're a working agent who wants to succeed in this competitive environment then don't shy away from setting goals.  By tracking the performance both online and offline, you will have everything needed for success.  Websites, digital marketing and social media can be time consuming and require maintenance.  Therefore, keeping up with everything in real time will help ensure your success as a realtor or real estate company.
If you're a realtor, it's important to have a website that will help you find new prospects. And, if you want your website to be found online by potential customers, you need to apply SEO techniques. Luckily, the team at Anytime Digital Marketing is here to help. We have years of experience in applying SEO tactics that will get your website noticed by more people. In addition, we offer a variety of other realtor digital marketing strategies that can help you sell more homes. Contact us today to learn more about how we can help you achieve your
real estate digital marketing
goals!