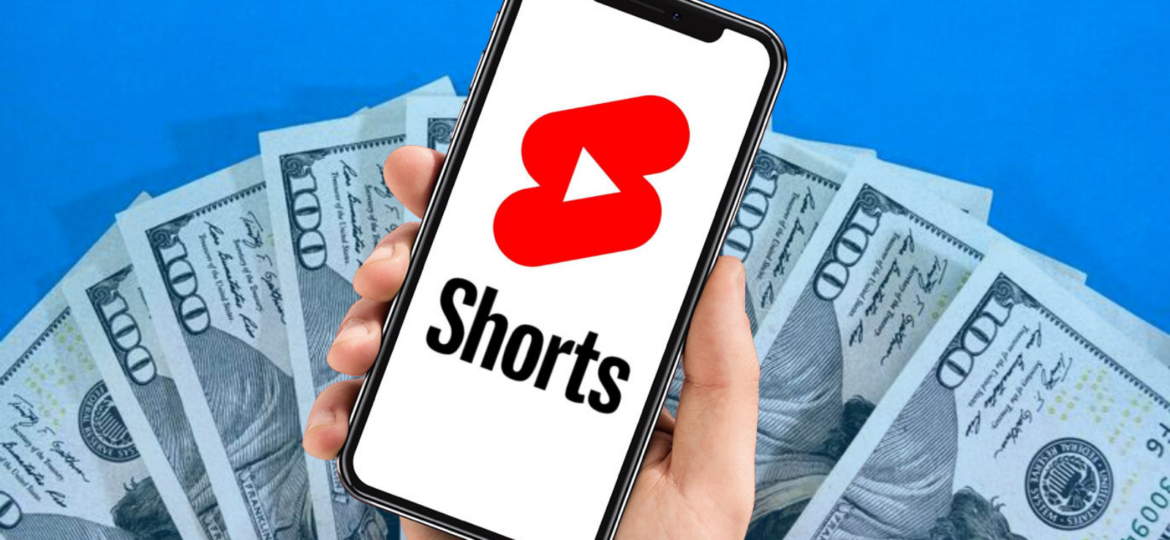 If you're like most business owners, you're always looking for new and innovative ways to market your company. You might be wondering if YouTube shorts could be the answer. After all, they're a great way to get your message out there quickly and easily. Not sure where to start? Don't worry – we've got you covered. In this post, we'll tell you how to create successful YouTube shorts for your business. So what are you waiting for?
What are YouTube Shorts?
YouTube shorts are a new feature on the YouTube app that allows users to watch videos that are shorter in length. These shorts are videos that are 60 seconds or less. YouTube created this feature because they know that people's attention spans are shorter than they used to be.  In addition, they realize people like to watch videos that are short and to the point.  These shorts are also great for people who don't have a lot of time to watch long videos.  As a result, they can just watch a short video and get all of the information that they need.  YouTube shorts is a great way to watch videos without having to commit a lot of time to watching them.
Why Are YouTube Shorts Good For Businesses
While YouTube has been around for over a decade, businesses are only now beginning to realize the potential of this platform for video marketing purposes. YouTube shorts offer several advantages for businesses.
First, they are an extremely efficient way to communicate with customers and potential customers. A YouTube short can be watched in just a few seconds.  Therefore, making it perfect for busy people who do not have time to watch a long video. Second, YouTube shorts are very cost-effective. They can be created with minimal effort and expense, making them an ideal marketing tool for small businesses. Finally, YouTube shorts offer businesses the opportunity to reach a large audience.  Over two billion people use YouTube every month, making it one of the most popular websites in the world. Businesses that invest in YouTube shorts will be able to reach a vast number of potential customers in 2023.
6 Types of YouTube Shorts for business
YouTube shorts provide an opportunity to reach a wider audience and promote their products or services. Here are six ways businesses can use YouTube shorts to promote their business:
1. Create How-To Videos
YouTube shorts are a great for businesses to create helpful how-to videos for their target audience. For example, a business that sells products on YouTube could create a short video tutorial on how to use their products. This would be especially helpful for new customers who may not be familiar with the product.  The short video would be a great way to introduce the product and give the customer some tips on how to get the most out of it.
2. Share Customer Testimonials
Customer testimonials are a powerful marketing tool, and YouTube shorts provide an ideal format for sharing them. These videos can help build trust and credibility with potential customers.  The testimonial should be positive and focus on the customer's experience with the product or service.  Therefore, targeting people more likely to purchase from a business that has positive reviews from past customers.
3. Highlight Promotions and Special Offers
YouTube shorts are an effective way for businesses to highlight promotions and special offers. For example, businesses can create a short video that highlights a new product or service. They can also create a video that showcases a special offer or discount. Additionally, businesses can use YouTube shorts to promote an upcoming sale or event. By creating engaging and informative videos, businesses can reach a wide audience and convince potential customers to take advantage of their promotions and offers.
4. Give Behind-the-Scenes Tours
YouTube shorts offer businesses a unique opportunity to give a behind-the-scenes look at their operations. By providing access to areas that are typically off-limits to the public, businesses can give YouTube viewers a rare glimpse into their day-to-day operations. For example, a business could provide a tour of their production facilities, warehouses, or corporate offices. By giving YouTube viewers an inside look, businesses can generate interest and build brand awareness. Additionally, businesses can use YouTube shorts to showcase their products or services in action. By featuring their products in use, businesses can give YouTube viewers a first-hand look at what they have to offer.
5. Share Company News
Use YouTube shorts to share announcements and updates about your company with your audience. These videos can be used to generate excitement about new products.  In addition, the quick videos may share information about upcoming events, or simply keep viewers up-to-date on what's going on with your business.  Businesses can also use YouTube Shorts to share their videos on social media platforms such as Facebook, Twitter, and LinkedIn.
6. Answer Frequently Asked Questions
YouTube shorts are a great way for businesses to answer frequently asked questions. These videos can help resolve customer concerns and address any misconceptions about your products or services. By creating videos that are short and to the point, businesses can provide users with the information they need without overwhelming them.
YouTube Shorts Vs Instagram reels, and TikTok stories
The demographic for YouTube shorts are a bit older than Instagram reels and TikTok stories.  YouTube appeals to the 15-25-year-old demographic but is also extremely popular among 26-35-year-olds.  Meanwhile, Instagram attracts the 25-34-year-old audience, while TikTok is most popular to 16-24 year-olds.
Conclusion
YouTube shorts can be a powerful marketing tool for businesses of all sizes. They are a great way to share your company's story.  In addition, give potential customers a taste of what it's like to do business with you, and show off your products or services. Therefore, if you're looking for help promoting your YouTube shorts, our team at Anytime Digital Marketing is here to help. We have years of experience creating successful video campaigns that drive traffic and conversions. Contact us today to learn more about how we can help you grow your business with video.