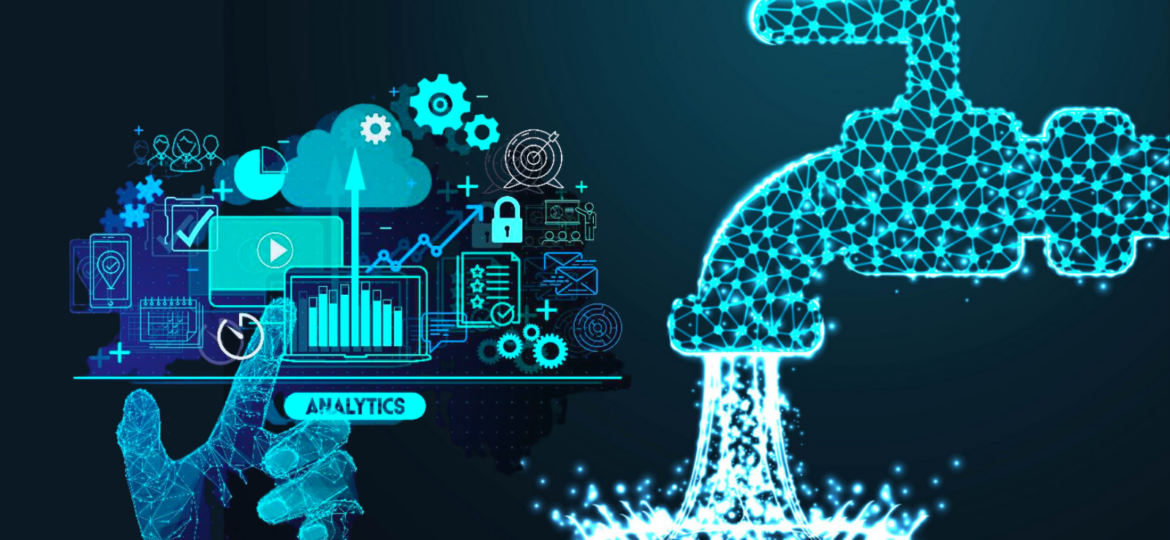 If you're a plumber, or own a plumbing business, you're likely always looking for new ways to market your services. So what online marketing trends can you expect to see in 2023? In this blog post we'll take a look at some of the most popular online marketing strategies that are expected to be big in the next year. Keep reading to learn more.
Online Marketing for Plumbers
Online marketing is a process of advertising your plumbing products, services or business online. Furthermore, it provides an efficient and cost-effective way to reach potential customers. By investing in online marketing, plumbers can grow their business by building brand awareness, generating leads, and increasing sales. In addition, online marketing allows plumbers to track results and measure ROI.  Therefore, making it easy to see which strategies are working and where there is room for improvement.  As plumbing online marketing evolves, so do the strategies and tactics companies use to reach their customers. In 2023, these 12 advanced digital marketing strategies will be key for plumbing companies looking to stay ahead of the curve.
1. AI-powered Chatbot marketing
AI-powered chatbot marketing is quickly becoming a popular tool for plumbers. Chatbots can help answer customers' plumbing questions quickly and efficiently.  Therefore, providing a more personalized experience for each customer. By using AI, chatbots can understand the customer's needs and provide targeted content at scale.  For example, a chatbot can ask a customer about the type of problem they are having, location of the problem, and best time to schedule a repair.  In addition, chatbots can help plumbers keep track of their customers' interactions and preferences. This information can be used to improve the plumbing services that plumbers offer.  AI allows chatbots to scale their content delivery.  They can ensure that each customer receives targeted content relevant to their individual needs. As a result, they provide plumbers with a powerful tool to engage with their customers and grow their business.
2. Omnichannel marketing
Omnichannel marketing is the practice of using a variety of channels to reach your target audience. Furthermore, it is the perfect way to grow your plumber marketing strategy. Customers are searching for articles, engaging in apps, and browsing through social media.  However, that's not all they are doing. In addition, they are using these channels to research products, interact with brands, and make purchasing decisions.  When you limit customer interactions and ignore valuable information, it can lead into missed opportunities for success. The goal of omnichannel marketing is to provide a seamless experience for your customers, no matter how they choose to interact with you.
Some examples of omnichannel marketing for plumbers could include creating a Facebook ad campaign targeting people who have recently moved into a new home.  Or, sending out an email blast to those who live in apartments with outdated plumbing. Paid ads are also a great way to reach your target audience across multiple channels.  For instance, you could run a Google Ads campaign targeting people who search for "plumber near me." By using omnichannel marketing, you can ensure that your plumbing company is always visible to those who need your services.
3. Native advertising
What is native advertising? Native advertising is a type of online advertising that can be seamlessly integrated into the natural flow of content.  For instance, on a website or social media platform. Unlike traditional banner ads, native ads are designed to blend in with their surroundings, making them less intrusive and more user-friendly.  Native advertising exploded back in 2020 with the COVID pandemic.  In addition, native advertising spend in the US  jumped 37% in 2021, and is expected to reach $98.59 billion in 2023.
So how can plumbing companies make use of native advertising? There are a few different ways. One is to create native ads that promote your company's latest blog post or video tutorial. If you have an impressive project portfolio, you can also create native ads that showcase your work in progress or recent completed jobs. And don't forget to include a call-to-action (CTA) in your native ads.  Therefore, viewers know how to get in touch with you if they're interested in learning more about your services.
4. OTT (over the top) ads
OTT advertising is a type of online advertising that uses internet-connected devices to deliver personalized ads to viewers. It stands for "over the top," referring to the fact that OTT ads are delivered over the internet instead of through traditional television channels.  Ad placements may include but are not limited to Roku, Amazon Fire TV, and Apple TV.  OTT advertising create hundreds of opportunities for audience customization. In addition, it allows for laser targeting which results in increased ROI.
OTT advertising offers a number of advantages for plumbing companies looking to reach their target audience. First, it provides an opportunity for highly personalized ads. For example, an OTT ad can be targeted to viewers based on their location, age, gender, and interests. This allows plumbing companies to create messages that are tailored to their target audience. Second, OTT platforms provide a wide range of opportunity for reach and engagement. For instance, the ads can be placed on websites, apps, and social media platforms. Therefore, allowing plumbing companies to reach their target audience where they are already spending time online.
Finally,
OTT advertising for plumbers
is an affordable option for companies of all sizes. These ad campaigns can be customized to fit any budget.  Therefore, making it a cost-effective way to reach your target audience. In summary, OTT advertising is a powerful marketing tool that provides plumbing companies with a way to reach their target audience in a highly personalized way. As OTT usage continues to grow in popularity, it is likely it will become an important part of the marketing mix for plumbing companies in 2023 and beyond.
5. Geo-Targeting For Plumbers
Geotargeting is a marketing technique that enables businesses to send targeted content to consumers based on their geographic location. It can be used in a variety of marketing channels, including paid search, display and social media advertising.  For example, a plumbing company could use geotargeting to display ads for its services to residents in a specific city or state. Geotargeting is an effective way to reach local customers, as it allows businesses to tailor their marketing messages to specific consumer groups.
An example of how geotargeting for plumbers works: A plumbing company wants to geotarget potential customers in Austin, Texas. It creates an ad campaign specifically for this audience.  This could include featuring images and messaging that resonates with city dwellers. The company then targets its ads to people who live in Austin and who have visited its website in the past. As a result, the company's ads are seen by potential customers who are most likely to need its services. This helps the plumbing company efficiently reach its target market and generate leads.
6. Spotify advertising for Plumbers
Spotify advertising is a newer ad platform that can be effective for plumbing companies. The ads are played between songs and can be targeted to specific demographics, interests, and even locations. For example, a plumbing company could target Spotify users in a specific city who have shown an interest in home improvement. Spotify advertising works by allowing companies to create ad campaigns that are targeting these specific groups of people. In addition, the advertiser only pays when a user interacts with the ad by either clicking on it or selecting the "learn more" option.
A plumbing company may also create an ad that includes a special offer for these users.  For instance, 10% off their first service call. By targeting ads to users who are already interested in home improvement projects, plumbing companies can reach new customers and grow their business.
7. Real-time messaging
Customers have never been more demanding. They want everything, and they need it fast! That's why real-time messaging platforms are the perfect opportunity to reach customers quickly without compromising on quality or service excellence.  In addition, real-time messaging allows you to collect data that can be used for future decision making for your plumbing business.
Real-time messaging is a great plumbing online marketing strategy because it allows them to connect with potential customers immediately. It works by sending a text message to a person's phone as soon as they expressed interest in the product or service. For example, if someone searches for "plumbers near me," it would allow a plumber to send a text message to that person's phone number right away. Another example, if a potential customer posts on a forum asks for recommendations for a good plumber in the area, the plumber can reply with their information and offer to help. This helps the plumber stand out from other competitors in the area.  Furthermore, it shows that they are willing to go above and beyond for their customers.
8. Social media video
Video is a powerful format for reaching potential customers on social media.  Therefore, utilizing social media video is a great marketing strategy for plumbers. Social media video content is a short video, usually less than 60 seconds, that is created specifically for social media channels. These videos can be used to promote a plumbing company's services.  When choosing social media channels for video content, it is important to consider which platforms your target audience is using most frequently. For example, if you are trying to reach a younger demographic, YouTube, TikTok and Instagram would be good choices. Facebook and LinkedIn are better suited for an older audience.
Plumbing companies can use social media video to introduce their team, highlight customer testimonials, or show off completed projects.  It may also give customers a behind-the-scenes look at their business. Additionally, social media video is a great way to show potential customers that you are an expert in your field. For example, a plumbing company may post a video that demonstrates how to fix a common plumbing problem. This type of video content will not only help improve your visibility online, but it will also help you attract new customers.
9. Outsourcing
Outsourcing is a great marketing strategy for plumbers. It allows them to focus on their plumbing business while outsourcing their online marketing efforts. A plumbing online marketing agency can brings many benefits, including expertise, technology, and capabilities.  First, when a plumbing company outsources its online marketing efforts, it gains access to a team of experts. Therefore, this team can help with everything from creating a website to managing its social media accounts. In addition, the plumbing digital marketing agency will have the latest tools and technologies to help the company reach its target audience.
Second, outsourcing saves the plumbing company time. The business owner will no longer have to worry about staying up-to-date on the latest marketing trends or creating new content for their website. Instead, they can focus on running their business.  Finally, outsourcing brings peace of mind. When a business owner works with an agency, they can be confident that their online marketing efforts are in good hands.
10. Latest SEO efforts
SEO marketing for plumbers is a continuing strategy for 2023. The process involves optimizing your plumbing website so it will rank higher in search engine results pages (SERPs). Therefore, increasing web traffic levels and generating leads.
There are many factors that contribute to a good SEO ranking, including keyword research, title tags, meta descriptions, backlinks, and content quality. A plumbing company that wants to improve its SEO ranking should focus on these factors.  Local SEO is especially important for plumbing companies because it allows them to target customers in their area. Local SEO includes optimizing your website for local keywords.  For example, suppose a plumbing company in Miami wants to increase its SEO ranking. It would start by doing keyword research to find out which local keywords are being used most often by potential customers. It would then optimize its website for those keywords, create local citations, and build backlinks from local websites.
You will want to ensure your website is updated regularly with fresh content. Plumbing companies can do this by blog posts or articles about various topics related to plumbing. In addition, use relevant keywords throughout your website content so that people can find your site easily when they search for those keywords. Finally, make sure your website is easy to navigate.  Furthermore, make sure it's mobile-friendly so that people can easily find the information they're looking for regardless of device. By following these simple SEO tips, plumbing companies can ensure that their website is visible to potential customers and able to reach new customers online.
11. Increase mobile website speed
Website speed is more important than ever for plumbers in 2023. Potential website visitors will not wait more than a second or two for your plumbing website to load before moving on to another. Therefore, if your website loads slowly, you will lose customers and potential revenue for your business. Website speed is especially important for businesses like plumbing companies that rely on organic traffic from search engines. Organic traffic can be very sporadic.  Therefore, when website visitors do come to your website, you want to ensure they have a good user experience (UX). And, able to find what they are looking for quickly.
If your website is slow, there are a few things you can do to fix it. First, check with your web hosting company to see if there are any issues on their end. If not, then the problem is likely within your website itself.  However, there are a few things you can do to improve website speed.  For example, reducing the number of plugins you use, using a caching plugin, and reducing the size of your images.  By increasing your website speed, you'll be able to improve your customer experience and increase the chances of people doing business with you.
12. Experimentation
Experimentation with digital marketing for plumbers in 2023 is important for a number of reasons. First, the plumbing industry is rapidly changing, and what worked last year may not work this year. Second, it allows you to find new and more effective ways to reach your target market. And third, experimentation allows you to test different tactics to see which ones are most effective. For example, you may test different ad placements, or different offers. Therefore, you can find the right mix of tactics that will be most successful in achieving your online marketing goals.
Of course, experimentation isn't easy. It requires discipline and a willingness to try new things. However, the potential rewards are great, and it is essential to success in the changing world of digital marketing. Plumbers who are willing to experiment with new tactics and test their effectiveness will be well-positioned for success in the years ahead.
In Conclusion
While some of these digital marketing trends for plumbing may seem like they're here to stay, others are simply evolutionary changes. No matter what your business decides, it's important to be aware of the options and make a plan that will work best for you. Are you ready to upgrade your plumbing online marketing strategy in 2023? If so, we can help! Our team is dedicated to helping businesses just like yours succeed online with our years of experience and knowledge in SEO, website design and development, social media management, and more. Contact us today to get started.