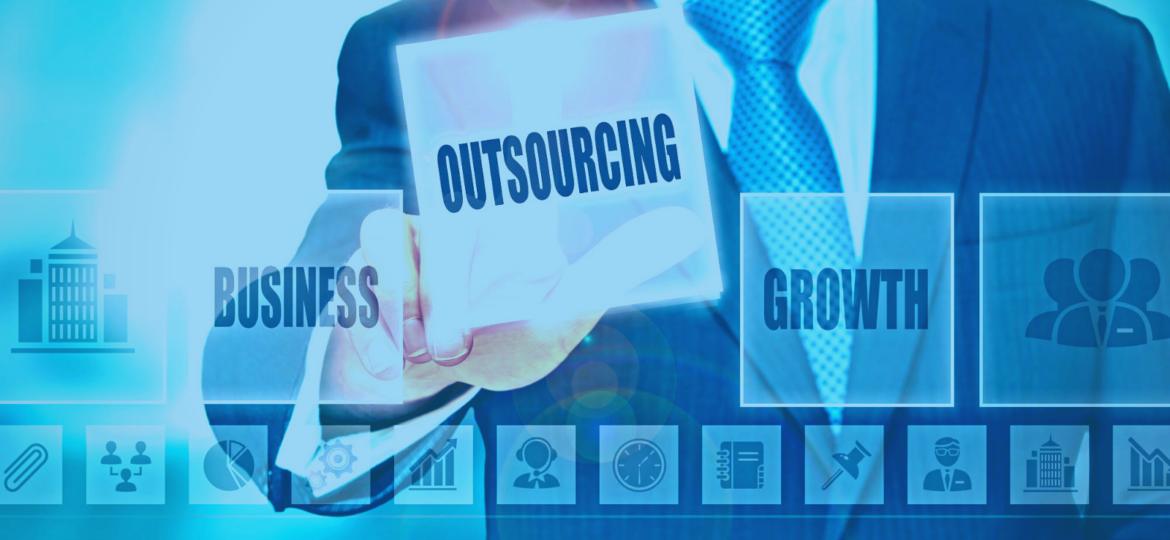 Are you a business owner finding it difficult to manage the complexities of digital marketing in 2023? With the dawn of artificial intelligence and automation, outsourcing digital marketing has become increasingly popular among business owners. For instance, you may need help running ads on social media platforms or need launching email campaigns.  Outsourcing your digital marketing needs can offer numerous potential benefits. This blog post will explore why this is an invaluable decision to make in 2023, with insights into how excellence in digital marketing requires dynamic resources and expertise. Ready to learn more?
Introducing outsourcing digital marketing in 2023
There are so many different digital marketing platforms and strategies for businesses.  Therefore, outsourcing digital marketing in 2023 can be an intimidating thought for business owners. In fact, a recent statistic from the Harvard Business Review showed that up to 45% of businesses are outsourcing their marketing efforts to outside agencies.  The reasons for outsourcing digital marketing can vary greatly.  However, business owners consider outsourcing as a way to tap into experienced professionals and resources.  In addition, this may include saving time, gaining access to advanced marketing tools, increasing cost-efficiencies and focusing on core offerings.
All of these benefits coupled with the rise in technology point towards outsourcing as a valid option for businesses.  Especially if they don't have access to in-house marketing personnel or expertise.  As a result, outsourcing supports businesses with any size budget.  And, the potential for success is virtually unlimited when partnering with the right company.
Cost savings and improved customer service
Outsourcing digital marketing in 2023 is key for savvy business owners who want to save costs and improve their customer service.  Instead of hiring five marketing professionals and paying each $100K per year, outsourcing to an agency can provide equal or better results for far less.  Typically, outsourcing to digital marketing professionals on a monthly basis costs around $2-5k.  This depends on the scope of services needed.
With outsourcing, businesses can also reap the benefits of improved customer service.  For example, having access to copywriters, videographers and graphic designers who specialize in their brand's messaging.  In addition, content strategists that understand what type of content their target market is consuming.  Outsourcing has the potential to increase customer engagement.  However, it also reduces time spent creating campaigns from scratch and analyzing data.  Additionally, it can help companies maximize ROI by providing insights on advertising algorithms that businesses wouldn't otherwise have access to.
6 More Reasons Why Outsourcing Digital Marketing is a smart move
1. Project-specific
Outsourcing digital marketing can be a great way for businesses to become more project-specific with their marketing operations.  Companies that focus outsourcing on a case-by-case basis may decide to engage in individual campaigns or initiatives that best suit their needs.  For example, this may include running a series of email newsletters, building an effective online presence through SEO and web design, and updating content regularly.  In addition, doing comprehensive market research and analytics, or launching a user-friendly mobile app for customer engagement.
2. Finding Good Talent
Outsourcing can be an excellent option for those who are hard-pressed to find good talent.  The competition for experienced in-house marketers has become increasingly fierce as the demand is rising but the supply stays limited.  Therefore, finding the right candidates can be a challenging endeavor.  Nevertheless, outsourcing digital marketing services allow businesses of all sizes to access an array of options when it comes to recruiting talented professionals that have the necessary skills and experience.  In addition, it is more cost effective than investing in hiring, training and managing a full time team that may not have the level of expertise related to current trends, technologies and algorithms.
3. Outside Perspective
For businesses looking to take their digital marketing to the next level, outsourcing can be the key to unlocking a fresh perspective and new innovations.  An agency can provide your business with an influx of ideas given their different experience and larger network.  This outside perspective can result in unique approaches to utilizing digital marketing tools, or even uncovering sources that were previously unknown.  For example, this may include providing new insights into how to use social media platforms, and capitalizing on untapped audiences.  In addition, looking for creative ways to influence potential customers through engaging content and targeted advertising.  Finally, developing segmentation strategies for maximum impact or finding successful lead generation methods.  Whatever the challenge may be, this could be the solution you've been seeking.
4. Increase Marketing Activities
In a constantly changing digital landscape, businesses need to be consistently publishing relevant, organic blog content and articles.  In addition, updating their websites and remaining active on social media to remain competitive.  This can all be extremely time consuming and difficult for businesses.  Especially for those who do not have the internal expertise and staff needed to execute these tasks.  Therefore, this can help any business looking to stay competitive in the growing world of digital marketing.
5. In-House Expertise
Outsourcing digital marketing is becoming increasingly common among businesses that don't have the in-house expertise to achieve the desired results.  This gives them the opportunity to access professionals with practical experience for a fraction of the cost. Moreover, it enables businesses to save time and resources by outsourcing specific tasks instead of doing it themselves.  In addition, businesses can gain access to specialized services such as SEO optimization, as well as a wide range of cutting-edge digital marketing techniques.
6. In-House Resources
Many companies struggle with investing the time and money needed to develop a competitive digital presence.  Therefore, businesses can start to see immediate results while leaving complex tasks in qualified hands.  It has become common for companies to outsource tasks like website maintenance and content creation due to the scarcity of their in-house resources.  Furthermore, outsourcing will save businesses from extra headaches and losses due to mistakes that inexperienced employees can make.  As a result, allowing them to run their core operations smoothly instead of worrying about the digital marketing part of their venture.
Strategies for efficiently outsourcing digital marketing
There are several strategies that can be used to efficiently outsource digital marketing.
Research
It is very important for businesses to take the time to research outsourcing companies and select one that suits their goals and needs best.  When selecting, businesses should look for outsourcing agencies with a proven track record, experienced and knowledgeable team members, affordable rates and satisfactory turnaround times.  Additionally, outsourcing companies should guarantee their work.  This will help protect businesses from scams or inferior quality services.
Establish Deliverables and Expectations
It's vital that businesses establish exact deliverables and expectations upfront to ensure optimal results when outsourcing tasks.  Making sure there is a well thought out plan outlining what the agency should be delivering helps keep both parties on the same page throughout the project lifecycle.  This clarity from the start will help prevent any misunderstandings down the road.  In addition, it will ultimately avoid frustrated clients who feel let down by their outsourcing experience.
Materials
Taking the right approach to outsourcing materials such as content, images, videos or links will help streamline operations and increase productivity.  Therefore, businesses must invest in organizing them effectively to allow easy accessibility to partnering agents.  There are several software programs that allow businesses to store, organize and access outsourcing materials quickly with the click of a button.  For example, Dropbox, Google Drive, Microsoft OneDrive, Box and Adobe Creative Cloud are all helpful.  Ultimately, the right tools should enable businesses to securely store additional valuable assets like brand guidelines and templates that outsourcing agents may need access to in order to complete projects more efficiently.
Communication
Keeping open communication between outsourcing teams and businesses is essential for creating a successful working relationship. This allows both teams to stay on the same page and keeps them informed of changes or updates have been made to tasks. Digital marketing teams, particularly, need a fully communicated plan in order to avoid costly mistakes.  And, maximize their time efficiently for the business.  Having an organized and structured conversation can prevent misunderstandings from occurring.  In addition, it ensures that expectations are being met realistically every step of the way.  As a result, providing the business with more satisfactory results overall.
Discuss Cost Structures
Outsourcing cost structures can be a difficult and complex subject.  However, discussing these up front is critical for businesses to ensure they understand exactly what they are paying for.  For example, outsourcing digital marketing activities to an external agency can involve several costs.  Therefore, having a thorough conversation about these can help keep the business aware of their monetary obligations.  Examples of points that should be covered include budgeting and planning, employee training, technology integrations, software fees, and consulting fees.  Additionally, outsourcing contracts should also set parameters regarding all deliverables such as timelines and key performance indicators (KPI's).  This will help the business track the results of outsourcing services.  By tackling outsourcing cost structures head on and making sure everything is clearly delineated up front, businesses will save themselves time and money in the long term.
The Importance of Outsourcing
In 2023 and beyond, outsourcing your digital marketing needs will be essential for businesses that want to succeed.  This has become increasingly important in the current climate, with customers expecting market-breaking campaigns and promotions flooding their feeds every day.  Therefore, you can ensure that you stay ahead of the competition as well as take advantage of cost savings.  In addition, outsourcing digital marketing reduces the time needed to execute projects.  And, it can provide access to novel technologies and trends.  Furthermore, it's an apt option for businesses looking to save money while ensuring they make the most of their digital marketing efforts.  Listening to a professional external agency is invaluable when it comes to making decisions about your business's digital presence.  Therefore, making outsourcing part of your business plan is vital if companies are going to survive in this ever-changing world.  If you're ready to take your business to the next level with outsourced digital marketing, contact us today! We'd love to help you grow your business quickly and efficiently.