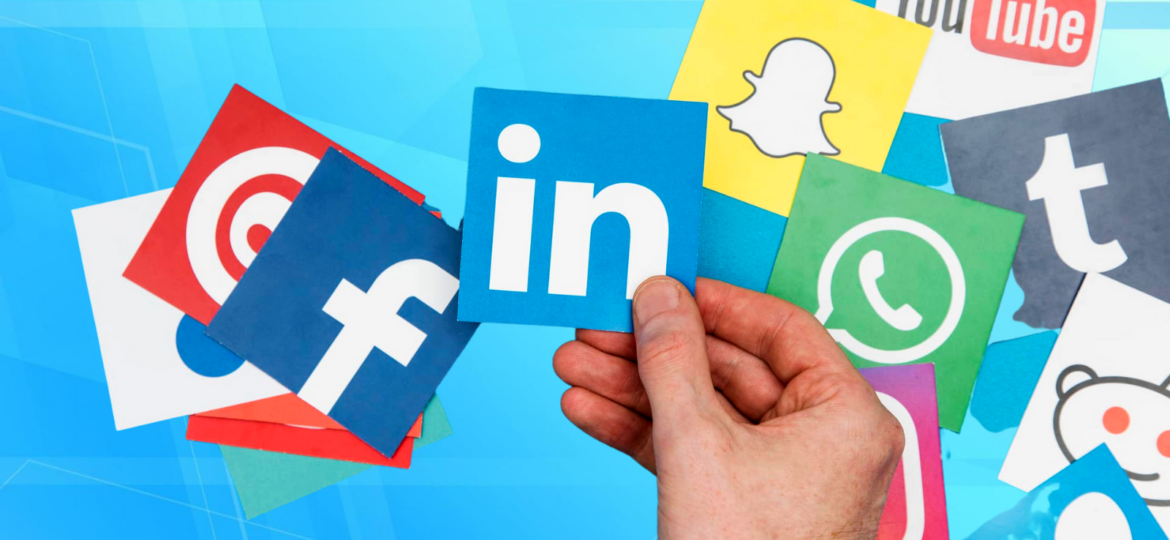 Are you the owner of a business with dormant social media profiles? Is your brand struggling to keep up with changes in digital marketing?  Or, even unsure about how to breathe life back into these accounts? If that's the case, we have you covered. We will discuss everything from revamping old posts and making strategic content calendars.  In addition, we will explore new platforms and connecting with influencers.  In this blog post, we'll show you how to revive those long-forgotten pages with a few simple tips and tricks.  As a result, getting you back into the social media marketing scene – stronger than ever!
Introduction
In today's ever-evolving digital age, having an active presence on social media is important for businesses.  A professional business profile on the major social media networks can bring many benefits.  For instance, it can be used to share important information, advertise products, interact with customers, monitor brands, and build relationships.  Major social media networks you can use include Facebook, Instagram, LinkedIn, Twitter and YouTube.  There are five important reasons why it is important for a business to have an active presence for success.
Visibility
Visibility is one of the most important aspects of promoting a business on social media. It helps to create a wide audience that can easily find and explore your business profile. In this digital age, visibility is key to reviving an inactive business social profile.  When people are able to interact with your content online, they become more comfortable engaging with your brand.  In addition, when they see see ads or sponsored posts about your business within their news feed, they may purchase from you.  This visibility allows businesses to reach potential customers outside of their immediate local area with minimal effort or resources.
Branding
Branding allows you to creatively demonstrate who your company is, what it offers, and how it stands out from the competition.  For instance, designs, images, and messages can be used across different social media platforms to create a branding strategy.  As a result, bringing more people to your company's online presence.  When branding yourself properly, the results can be powerful.  You can gain more subscribers and followers back to an otherwise less-noticeable inactive profile.  Proper branding gives people an enticement to come back or consider your brand instead of others.  In addition, it can keep a consistent message and look that resonates with customers and stakeholders alike.
Quick Feedback
Social media has become an essential tool in helping businesses gain quick customer feedback.  This allows the business to examine potential improvements and understand what their customers need and appreciate.  This quick response to customer feedback is key in reviving inactive business social profiles, as customers are likely to engage with a business that actively listens to their needs.
Personality
Having a personable presence on social media is essential for any business looking to revive their inactive social profile.  For example, interacting with customers through comment boxes and polls allows you to have conversations quickly. Therefore, increasing their confidence in your brand.  Being personable is not only important now.  However, it will continue to be vital as digital marketing continues to expand in the future.
Drives Website Traffic
Having a social presence gives an avenue to drive traffic to your website.  For instance, posts on social media networks act as organic advertisements when shared by users amplifying your brand's message/products/services.  Additionally, these platforms can help businesses interact with their target audience in real-time.  Therefore, generating organic conversions.
What to do with an Inactive Business Social Profile
After a business has been inactive on social for some time, you may feel like the perfect opportunity to get back in the fray.  After all, 2023 is a brand new year—a great time to start fresh from the old business strategies of years past.  Here's a statistic that offers business owners hope:  Despite 30% business profile users having gone inactive for an extended period of time, over half (53%) said they successfully restarted their presence and increased revenue.  One great example of a business re-emergence was Hilton Hotels & Resorts. The business had been inactive for two years.  However, they returned stronger than ever with fantastic success after restarting in 2020 during the pandemic.  With this kind of success story, business owners have no excuse to stay off the sidelines and relieve business stagnation.  As a result, getting active again will have remarkable results.
Tips & Tricks for Reviving Inactive Business Social Media Profiles
Reviving inactive business social media profiles can be an intimidating task.  However, it doesn't have to be.  By following a carefully curated plan to help your business grow in the online space, you can easily see success on the platforms where it matters most.  Here are 8 tips and tricks for reviving inactive business social media profiles.
1. Engagement
Engagement can be done in various ways on social media.  For instance, you can re-engage with customers by responding to comments on your posts and messaging them directly for feedback.  Secondly, engage with other members in the community on relevant topics by asking questions or starting a discussion.  Furthermore, engaging with other businesses through mutual promotion campaigns is another great way revive an inactive social profile.
2. Content Creation
Create engaging content such as videos or contests that generate interest in the public.  In addition, understand what kind of content interests your target audience.  Finally, be sure to switch up your content types.  For instance, mixing between photos, text posts and videos to keep things fresh, exciting and interesting for both current followers and potential ones.  An example of content ideas you can include if you're a retailer, you could list products launched or interesting articles related to your industry.  Another example, businesses could use visuals that include stunning images.  As a result, this can adapt well with the text they're associated with and create a cohesive overall design.
3. Monitor Industry Accounts
Monitor other accounts related to your industry and engage with their content to gain exposure.  In addition, finding strategic partnerships with complementary companies aligns the two businesses under one umbrella.  As a result, allowing them each to grow together and share visibility.  Also, it's good to see what content other competitors are posting.  Do not necessarily copy them.  However, you can incorporate your own spin with your business's post.
4. Create Content Calendar
A content calendar is an invaluable tool for any business on social media. Its goal is to generate content that connects with current and potential customers on a recurring basis.  In addition, content calendars will empower your business to save time and resources working more efficiently.  Other reasons include streamlining collaboration with others who are involved in content creation.  And, they assist in analyzing past posts for tracking effectiveness.  There are several popular social media content calendar software available.  For example, Hootsuite, Sprout Social, CoSchedule, Buffer, HubSpot, HelloWoofy and Planable.  They all can help manage your marketing content distribution plan with ease.
5.  Use Relevant Hashtags
Hashtags are an incredibly effective tool to help a business revive their inactive social media profile.  Used correctly, they can be a powerful way to make sure your content is seen by the right people.  In addition, they can draw in a new audience of engaged followers.  A hashtag is simply a word or phrase preceded by the hashtag sign (#).  Therefore, when you post content with hashtag words attached, it becomes easier for people looking for specific topics to find you.
For example, let's say a pizza restaurant wanted to revive their inactive profile.  If they used hashtag words such as #pizzalove #pizzaforever #chicagopizza, those searching for related keywords will be able to find them quickly. Therefore, it's important to use hashtag words that relate directly to what your business does.  As a result, can help your business reignite activity quickly.
6. Revamp Your Content
Revamping your content on an inactive business social media profile is incredibly important in order to restart your activity. When you revamp, you need to assess what content has been posted.  In addition, review any data and analytics associated with it, and then make adjustments as necessary.  Doing so will help increase engagement and followers.  Also, it will give potential customers a better sense of who you are as a brand or business.
You should consider revamping your visual elements.  For instance, logos, images or videos. This will help give the revamped profile a fresh look.  In addition, navigation is another thing that could use revamping.  Therefore, make sure your menu options are intuitive for visitors who may be unfamiliar with the site.  Additionally, revising the language used such as "buy now" or "get started" can encourage conversions from casual site visitors to avid customers.  As a result, this will improve your Instagram, Twitter, TikTok and Facebook engagements. And, it will demonstrate your commitment to being an interactive brand.
7. A/B testing
A/B testing your content when revamping your business' social media platform is an essential step to ensure followers remain engaged.  It allows you to understand what type and format of content resonates best with your followers.  Therefore, allowing you to adjusted quickly if the response or engagement is not where it needs to be.  For example, A/B testing can provide insights on which posts perform better between having a long description versus a short post with an image.  Or, even A/B test different images as well as titles of content.
Having such information available helps to customize the various pieces of content that goes out on your business profile.  Therefore, ensuring it remains interesting to our follower base while increasing brand awareness.  A/B testing is important in reaching new potential customers who won't be familiar with the brand.
8. Track Progress
Tracking progress on a revamped business social media platform is an essential part of the process.  When revamping your current platform, it's important to track changes in metrics such as follower count, likes, average reach, and engagement.  As a result, it will allow for more insight into what works and what needs improvement.  To track these metrics, consider taking advantage of software or analytic programs such as Hootsuite and Google Analytics.  These programs will be able to provide detailed data for immediate results as well as track progress over time.  For example, through Hootsuite's easy-to-understand dashboards and reports you can track clicks, mentions, re-postings, followers over time.  Therefore, enabling you to make confident adjustments to further enhance successful marketing campaigns.
It is also important to track changes in user demographic insights such as geographical location, age range and gender ratio.  As a result, this can give your campaign additional information about the effectiveness of their current strategies.  Tracking progress is key for determining the success of changes you make to your business's social media pages.
Final Thoughts
If your business has gone through a rough patch and you haven't been active on social media for some time, don't worry! There are several things you can do to revive your inactive business social media profiles. By using hashtags, engaging with other users, and creating content calendars, you can make sure your profiles are active and attract new followers.  If you need help developing the right strategies specific to reviving your social media presence, contact us today. We'd be more than happy to help get you started down the path to success.