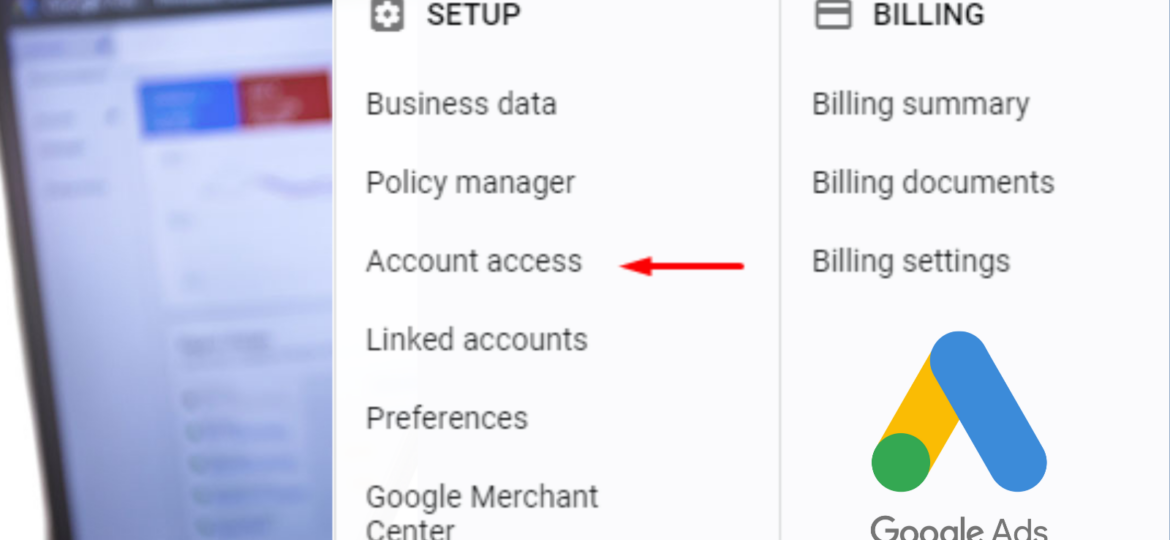 As a business owner, you rely on your digital marketing agency to help manage your online presence.  Vendor turnover may be inevitable in the course of managing campaigns over time.  However, using an agency to manage your Google ads campaigns comes with potential risk that must not be overlooked.  Failure to transfer this control could leave openings in security.  In addition, it can expose you to dangers like compromised accounts or even financial risks due to unauthorized charges.  As a result, creating a major impact to your business operations.  In this article, we explore the importance of transferring admin right of your Google ads properly when ending a digital marketing agency's relationship.  Also, we will cover best practices for ensuring all necessary information is transferred.  Furthermore, what steps need to be taken if an agency refuses to give up control of your Google Ads account after termination.
The importance of transferring Google Ads admin access
Google Ads admin access is essential when it comes to managing Google Ads PPC campaigns.  Therefore, its transfer is integral when terminating services with a digital marketing agency.  In addition, Google Ads accounts should always be owned and created by the businesses themselves.  And, not the agency!  Here are 5 main reasons why Google Ads admin access should always be transferred when you're switching digital marketing agencies:
1. Complete control of the Google Ads account
Google Ads transactions shouldn't be managed by anyone other than those directly associated with your business.  Therefore, your admin access ensures your company retains full control over the account.  Therefore, you can see exactly where your ad budget is going.
2. Avoid unexpected delays
Content delays happen when admins overlook updates or information.  Also, admins must approve all changes before they're published live.  Therefore, skipped steps could cause publishing delays in your next campaign when adding new admins.  As a result, costing precious time and budget resources.
3. Faster decision making
Centralizing communication on the Google ad account with an owner can provide teams faster insights.  Also, it provides the ability to contain problems quickly upon its discovery.  Therefore, making it much easier to take decisions confidently in order to optimize better performance results.
4. Account security
Locking out previous users while leveraging change of ownership eliminates multiple sources.  For example, personally Identifiable Information like bank account details, credit card information or billing address etc.  Preserving sensitive information will keep it from leaking out in public space.  As a result, reducing the financial risks associated with it.
5. Performance data
Every business pays an agency to manage Google Ads campaigns and the performance data collected from that effort.  When an agency manages Google Ad accounts, there are several built-in reports used by them.  This can have quite an impact on campaign performance if assets are lost in conflict of an ownership switch.  It would pose challenges for a business owner and new marketers alike.  Therefore, ensuring that all campaign performance data collected remains in the hands of the business is vital.  In addition, it allows business owners to understand their Google Ads history.  And/or, pass along this information to another agency if necessary.
The risks and implications
When a digital marketing agency holds Google Ads account admin access hostage, there are far-reaching risks and implications for the business.  Google Ads is a powerful tool, so ceding control to a third-party carries a certain degree of risk.  If unrestricted control of Google Ads admin access isn't returned to the business, it can impede the ability to continue running campaigns.  Therefore, the business owner would need to create a new account from the beginning.  Harnessing a major burden.  For example, you would lose "negative keywords".  Negative keywords are a method of preventing your ad from showing to people who search for content related to those words.  Therefore, filtering out unwanted clicks and saving unnecessary lost dollars.
To avoid these risks, it's essential that businesses have clear contracts or agreements in place with their digital marketing agency.  Therefore, anticipating any disputes related to Google Ads admin access before they arise.  Having clarity over who "owns" a Google Ads account, and what's expected should services end protects a business from serious risks down the line.
Best practices for transferring Google ads admin properly when ending a client relationship
Unfortunately some agencies may remain hesitant to transfer Google ads admin access due to an understandable desire to keep their clients' campaigns under their wing.  In addition, they may feel that their "secret sauce" of a successful campaign belongs to them.  For instance, bidding optimizations, keyword research, targeting strategies and building high quality scores.  A digital marketing agency may wonder why a client is ending services while ad budgets, leads and conversions were increasing.
Some agencies may also think keeping admin control provides future continuity of service.  However, this is not recommended.  They might be violating Google Ad policies which could lead to Google disabling the client's account.  And, taking other action under its Program Policies.  These are all good points for an agency to have concern.  However, ultimately a Google Ads account belongs to the client.  It is just a good business practice for keeping compliant with Google's policies and optimizing future business prospects.
Steps to take if an agency refuses to give up control
A digital marketing agency may renege on the agreement to give their Google Ads admin access back to the business once the relationship is severed.  However, there are several steps a business owner needs to take.  Primarily, Google Ads accounts undergo an initial setup process that includes listing yourself as the owner. Without this step, it can invoke Google's transfer policy.  The transfer process may require written permission from both parties before starting any type of ownership change.  Additionally, it might be valuable to change passwords associated with the accounts as an extra precautionary measure.  You can also consider adding a two-factor authentication process for security.  This step also includes revoking Google Analytics permissions associated with an agency's Google account.
Lastly, if progress is still not made on obtaining admin access after taking the listed steps, then the company should contact Google support and attempt to resolve the matter directly.  Additionally, if the denial may be based on a rare case.  For example, another admin key having been set previously without your knowledge or consent.  The business owner should then reach out to Google's technical support team and obtain assistance to regain access.  Taking these steps, will ensure both business owners and marketers are held accountable for their Google Ads.  And, ownership/access rules are not violated as a result of terminating agreements between parties.
In summary
In conclusion, a digital marketing agency should always follow best practices to ensure a Google Ads account admin access is transferred when ending a client relationship.  The client needs to be informed and provided with proper access before a relationship is dissolved to avoid complications.  Furthermore, the following steps should be taken If an agency refuses to give up control.  For example, reaching out and making them aware of their responsibility to relinquish access. And, contacting Google support through the dispute resolution process if needed.  Being conversant on this topic will put you in the best possible position for a favorable outcome.  If you need help understanding how to handle transferring admin access for your Google Ads account after severing ties with an agency, our team at Anytime Digital Marketing is here to help.  We would be more than happy to provide insights into managing and running a Google Ads account. Contact us today for more information.