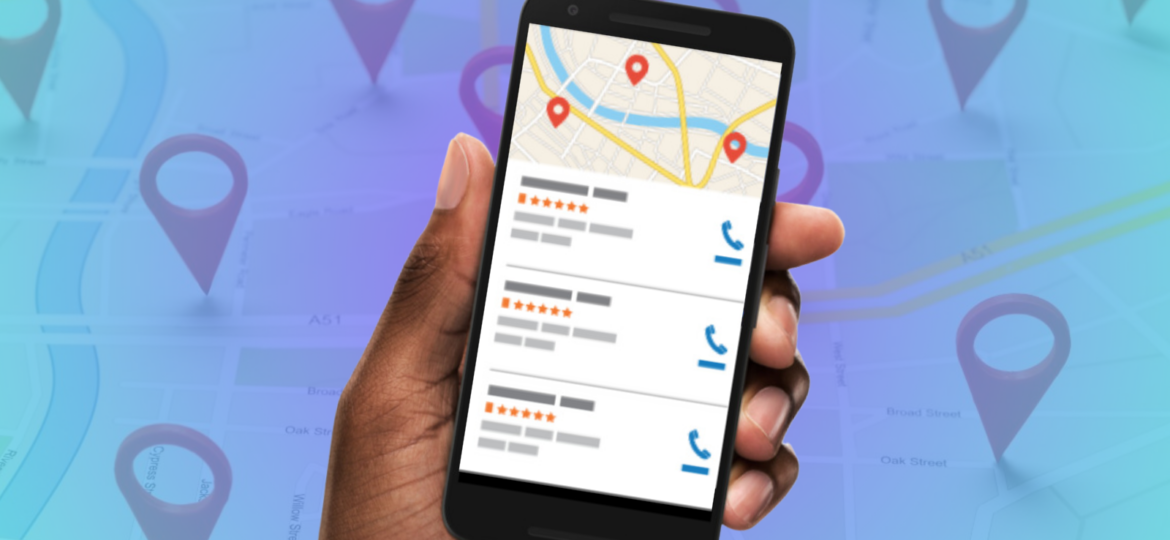 As a business owner, you want to be one of the first companies customers see when they look up local services. The best way to do that is to get your company in the Google Local 3 Pack.  This strategy puts your business at the top of the list for relevant searches. Through this ranking system, businesses that appear in Google's three-pack are given huge advantages over their competitors.  Therefore, making them more visible and accessible online. With this guide, you'll learn all about strategies used by successful businesses.  For example, optimizing website content, executing targeted campaigns and monitoring your Google Business Profile listings.  As a result, giving you the tools needed to boost your visibility and grow your revenue.
Understanding the Google Maps Local 3 Pack
Google Maps is an essential tool for finding local businesses.  Furthermore, the Local 3 Pack is a unique feature within the platform that can help users quickly find what they're looking for. The 3 Pack displays three businesses that are relevant to a user's search query.  Therefore, providing crucial information such as the business's name, address, reviews rating, and operating hours. This information is displayed prominently on the first page of Google's search results.  As a result, making it easy for users to see at a glance which businesses are worth considering.  Understanding the Local 3 Pack is essential for businesses looking to optimize their online presence.  It can greatly impact their visibility and lead to increased traffic and sales. By providing users with the information, Google Maps is an invaluable resource for both consumers and businesses alike.
The Role of The Local 3-Pack in SEO
Google Maps local 3-pack listings play a crucial role in local SEO. For small businesses, this feature provides an opportunity for increased visibility among potential customers seeking their products or services within a specific location. The Local 3-pack appears at the top of Google's search engine results page, highlighting three businesses that match the user's search query.  A high ranking in the Local 3-pack can significantly boost both online traffic and footfall at physical store locations. The listings include basic information.  For instance, name, address, phone number, and reviews. Users may either click through to the website for more information or decide to visit directly based on what they see listed here.
Distinguishing Characteristics Of The Google Maps' Local Three-Pack
Rather than relying on traditional organic search listings, which focus mainly on relevance factors related to website content and authority, Google's algorithm takes into account proximity-based data when determining placement within its 'local-three-pack'. This means how close you are located relative to where someone conducts their searches has a significant influence on whether you appear in these coveted spots.
Evaluation Factors For Ranking In The Three-Pack Listing
When it comes to Google Maps local 3 pack listings, the evaluation factors for ranking are highly detailed. It's not just geographical proximity that determines whether a business will appear in this coveted spot. The review scores from customers play a major role, as they speak to the quality of service or product provided. Additionally, consistency across various online directories, such as Yelp or Yellow Pages, is essential.  These elements come together to create a comprehensive snapshot that aids both potential customers and Google's goal of providing accurate, localized results. Therefore, it's important for businesses to focus on maintaining good reviews, keeping information updated across all directories, and providing excellent service.
Why is My Business Not Ranking on Google Maps Local 3 Pack?
The reasons behind your business not ranking in the local search results, specifically within the Google Maps Local 3 Pack, could be varied. Let's delve deeper into potential causes.
Inaccurate or Incomplete Information
When it comes to promoting local businesses, Google Maps is a powerful tool. However, did you know that having inaccurate or incomplete information can severely impact your business' visibility on the platform? Google Maps local 3 pack listings showcase the top three local businesses based on users' queries, and your company's accuracy and completeness play a large role in ranking.  Any inconsistencies or inaccuracies in your business details can lead to reduced relevance for users' queries. In turn, this may result in lower rankings and, consequently, reduced visibility. To ensure that your business ranks high on Google Maps, it's crucial to ensure your information is up-to-date and accurate.
Poor Online Reputation
Your online reputation, particularly negative reviews and low ratings, can directly impact your ranking in Google Local Pack. It is essential to keep in mind that potential customers are likely to steer clear of businesses that do not have a favorable reputation online. As Moz suggests, review signals contribute to about 15% of local pack ranking factors. Hence, it's worth investing time and resources in managing your online reputation to ensure that your business ranks well in Google's Local 3 pack.  As a result, leading to more visibility, better credibility, and increased traffic.
Lack of Optimization for Local SEO
If you're missing out on optimizing for location-specific keywords throughout website content, meta tags, etc., this might explain why you're struggling with high rank achievement. Therefore, it's crucial to ensure consistency when listing NAP (Name, Address & Phone number) across all digital platforms where your company appears.
Inadequate Backlink Profile
Having a strong backlink profile is crucial for local businesses wishing to rank higher within Google Maps' local 3 pack listings. Without a backlink profile, even a well-crafted website can be overlooked by search engines. High-quality inbound links coming from authoritative websites signal credibility.  Therefore, helping them build trust with search engines like Google.  This trust translates into better positions within map searches. In today's digital age, the importance of building an adequate backlink profile cannot be overstated. Thankfully, Ahrefs offers valuable insights into building quality backlinks through their comprehensive guide available online.
How Do I Get My Business to Rank on the 3 Pack?
The Google Local 3-Pack is a coveted spot for local businesses. To rank high in this space, there are several strategies you need to implement.
Claim and Verify Your Google Business Profile Listing
To qualify for the 3-Pack, the essential first step is having a completed Google Business Profile. The first step is to confirm whether you already have a Google Business Profile registered. Thankfully, this is a relatively straightforward process. Simply go to Google and search for your business name. If your business has an active profile, it should appear in the right-hand column of the search results, complete with photos, reviews, and other relevant information. If it doesn't appear, you will need to either add or claim your business on the listing.
Furnish Your Listing With Relevant Details
Once registered, it is important to incorporate relevant information to attract customers. Beyond basic contact data, add detailed descriptions that highlight your services using relevant keywords to boost visibility. In addition, share quality photos showcasing your offerings to increase engagement rates and credibility amongst potential clients. Remember, people often view pictures before deciding whether or not to engage with a particular business. Ensuring that potential customers find valuable content on your listing or website is crucial to make your business stand out from the rest.
Gather Positive Reviews
User reviews, especially those posted directly on Google, have a significant impact on search rankings.  Therefore, more positive feedback translates into better placement within SERPs over time. Moreover, you should encourage satisfied patrons to leave glowing testimonials on your profile.  As a result, this will help both improve positioning and establish trust amongst prospective clientele browsing options online.
Incorporate Geographically Specific Keywords Into Website Content
When it comes to driving organic local traffic to your website, one of the most effective strategies is to incorporate geographic-specific keywords into your content. By doing so, you can attract potential customers searching for your products and services within your local area. However, it's important to exercise caution when implementing this strategy. While it may be tempting to cram multiple targeted phrases into limited spaces to maximize your chances of ranking higher on search engines, you should avoid doing so at all costs. In fact, it could lead to penalties imposed by Google for violating its guidelines against keyword stuffing. Instead, focus on incorporating your targeted keywords naturally into your website's elements such as blog posts, meta tags, and other important areas.
Unveiling the Benefits of Ranking in Google's Local 3 Pack
The benefits that come with ranking high on Google Maps' Local 3 Pack are manifold. This coveted spot can enhance your business's online visibility and customer acquisition.
A Boost in Visibility
Rising to the top three local listings on Google Maps dramatically amplifies your brand's exposure. The majority of internet experiences kick off from a search engine.  Therefore, appearing among these prime results escalates chances for potential customers to notice you.  Additionally, this prominent position ensures users see your listing even before they scroll down to organic or paid ads. Such exposure converts into more clicks, visits, leading towards higher sales conversions.
Elevated Trustworthiness
Landing a spot within the Local 3 pack on Google Maps can do wonders for a business's trustworthiness amongst consumers. With more and more people looking to online reviews as a source of information when making buying decisions, having positive feedback front and center can make a world of difference. In fact, studies show that consumers are likely to trust online reviews as they are personal recommendations from friends and family members.
By having your business in the Local 3 pack, you instantly signal to potential customers that your services are reputable and that others have had positive experiences with your brand. This type of social proof can be incredibly impactful.  As a result, helping to alleviate any doubts someone might have about working with your company.
Better Conversion Rates
Being part of this prestigious group definitely drives traffic.  However, it enhances conversion rates too. Users searching locally typically have strong purchase intent.  Therefore, they're seeking something specific rather than aimlessly browsing their devices.  This means there is an increased chance at converting those visitors into paying customers.  This is due to its convenience factor where all necessary information (address, hours of operation, etc.) is readily available without any additional effort required by the user.
Gaining Competitive Advantage Over Rivals
Your journey up Google Maps' ladder doesn't stop once you've reached the first rung. By securing one out of three spots available in map packs, it becomes easier to stand against competition and get the attention deserved. According to an industry survey, half of marketers consider improving rankings should be the primary focus of their SEO strategy.  Thus, if you're already there enjoying the fruits of your labor while others are still struggling to climb up the ladder. So, let us help you take the next step and reach peak success today with our local SEO services.
Conclusion
All-in-all, understanding and navigating the Google Maps Local 3 Pack is no easy task. It requires careful planning and attention to detail. However, with persistence and effort, it can be conquered! Reaching the top of the 3 Pack will bring numerous benefits including increased visibility and credibility. It's certainly worth investing in as it can help to boost traffic in a big way.
If all these seems overwhelming or if you're unsure where to start, let us help guide you through it. We specialize in implementing effective SEO strategies tailored for businesses like yours aiming for better online visibility and higher rankings on Google Maps Local 3 Pack. Don't leave potential growth untapped;
contact us
today and let's get started!