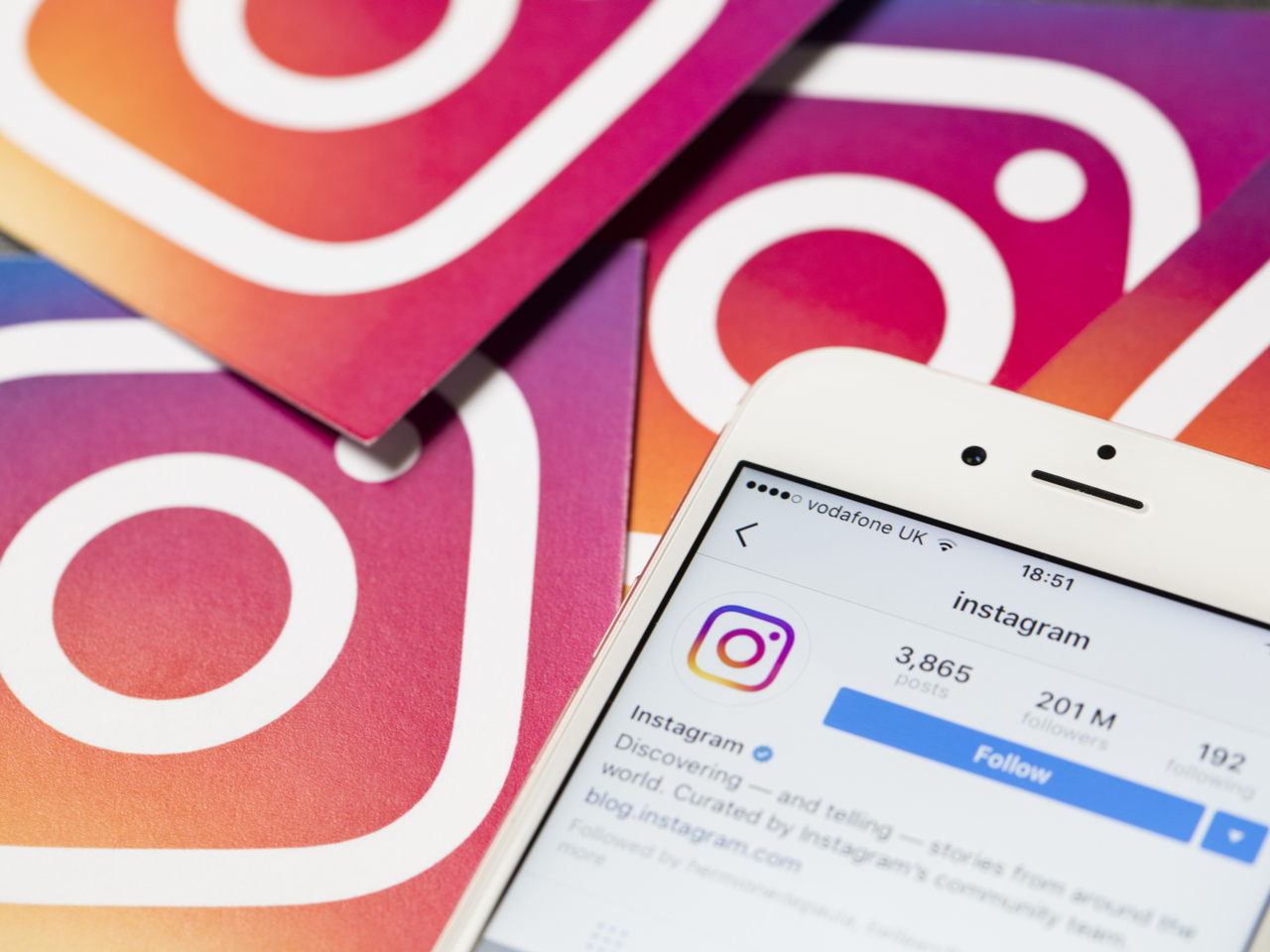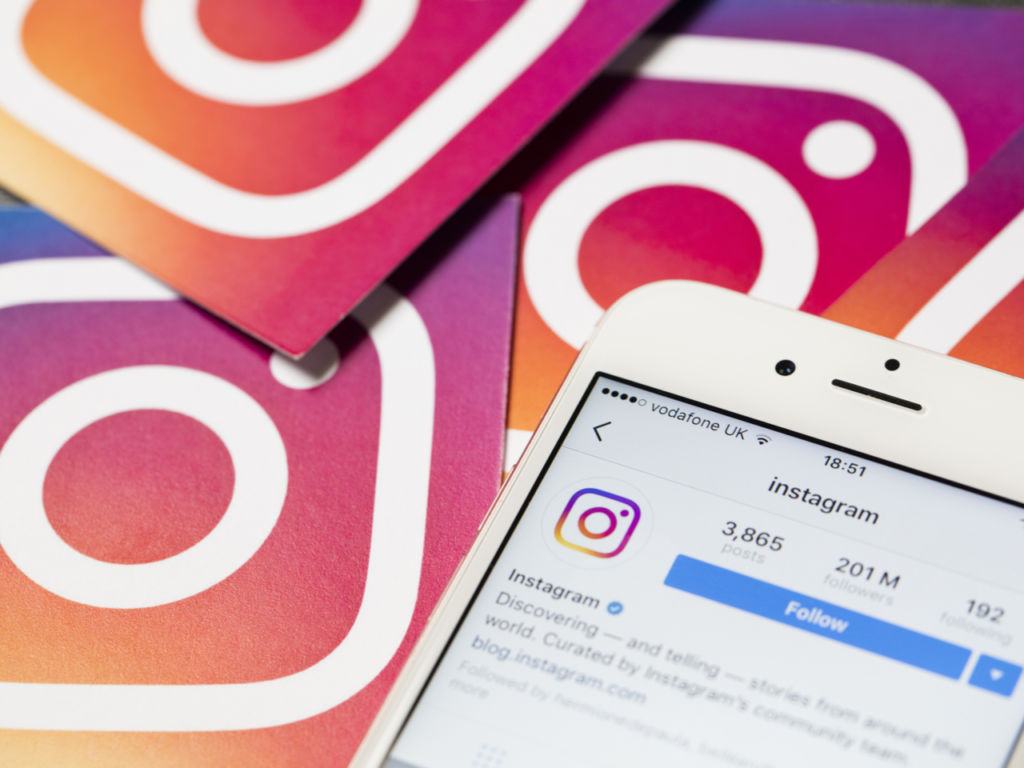 It seems that social media is the advertising king these days. More and more Redes Sociales platforms are opening their doors to advertising. This is allowing for businesses both small and large to reach their target audiences on their desired platform. It is true with Instagram.
One of the largest social media platforms today is Instagram. With over 1 billion monthly users as of this writing and nearly 500 million daily users, your target audience is sure to be on Instagram. Not quite sure how to advertise on Instagram or do you just need a little more information before you take the leap? Well, we got you covered as we dive right in on what it takes to advertise on Instagram, the types of ads available, and their cost.
For those of you who don't know,  Instagram is a photo and video-sharing social networking service owned by Facebook. It was created by Kevin Systrom and Mike Krieger and launched in October 2010 exclusively on iOS. As of today, Instagram is now available on Android, Windows 10 mobile and Windows 10. The app allows users to upload photos and videos to the service. These photos or videos can be edited with various filters, and organized with tags and location information. Advertising on Instagram became available in late 2013 and as of last year, has over one million advertisers.
Types of Ad Formats on IG 
Now to begin advertising on Instagram, you need to know the types of ad formats available to choose from. Instagram offers five ad formats: photos, videos, carousels, canvas Story ads, and Story ads. All are seamlessly incorporated into Feeds and Stories for a smooth user experience. Since Facebook also owns Instagram, you can utilize their detailed ads manager to further precision target your audience.
Photo ads allows you to tell your story and show off your products through captivating photos. Single-image ads allow you to create up to six ads containing one image each. These ads also support CTAs as well. Photo ads are great if your business has photogenic products to show off. Food does exceptionally well on Instagram as does furniture and housing.
Video ads are quite similar to photo ads. They allow for videos and gifs to tell a story. This can incentivize customers to buy your product without being too "salesy". Video ads can be up to 60 seconds Video ads are perfect for brand recall and also if your goal is to create reach, generate traffic, conversions, and leads.
Carousel ads are a unique format to take advantage of. These ads let users swipe through a series of images or videos, with a call-to-action button to connect them directly to your website. They offer a great way to showcase multiple products that your business offers or to highlight one great service that you offer for up to 10 images or videos. Carousel ads are perfect for brand recall and awareness. If your business is just starting and you need to put your name out there, this ad format may be the one to consider.
Canvas Story ads are among the newest ways to advertise on Instagram. Advertisers can also use Facebook Canvas to create immersive videos for Instagram Stories that are optimized for mobile and load quickly for a smooth viewing experience. There are a wide variety of Canvas templates to choose from. These are quite probably the most immersive ads available. These ads allow you to create 360 VR experiences. They do require some technical skills to pull off successfully and as of now, they are only supported on mobile devices.
Instagram Stories Ads are full-screen ads that appear to users between Stories they are already viewing from people they follow. These stories expire after 24 hours which means they're the ideal format for sharing limited-time offers and promotions. Advertisers can take advantage of all the features of Instagram Stories, adding face filters, video effects, and text to create fun and creative promotions. These ads can create fun and engaging ways for your audience to be made aware of your brand. They are the one of the most accessible ways to advertise on Instagram, which makes them appealing to first-time advertisers on the platform.
Now that you know the different types of ads formats available, knowing how much they cost is the next step. This is more of a difficult question to answer due to a variety of factors. These factors are often budgets, types of ads, CPM, etc. However, Instagram ads tend to be a bit more expensive than Facebook ads. Rest assured, however, that budgeting on Instagram is highly controlled. For instance, you can choose between a daily budget to limit the amount spend per day or a lifetime budget where you would set up your ads to run for a length of time until the budget is depleted. There are also other options to controlling the amount of money you spend on including setting up an ad schedule, setting your delivery method, as well as bid amount.
Instagram is one of the fastest growing social media platforms out there, there's no doubt about that. But finding out if it's worth it for your business to advertise on it is very important. The key thing to know about Instagram is that it tends to lean towards a more youthful demographic. Over half of Instagram's users are in the 18-29 range. Don't be afraid though if your business' demographic isn't that age range. Like Facebook before it, the trend seems to be that as time passes, the older generations will start to move to Instagram as the platform continues to grow.
Instagram is one of the largest social media platforms that exists today. The opportunities that are available to your business are as vast as its user base. Taking advantage of the unique and creative ways to advertise on Instagram will help grow your business and expand its reach. It's as simple as finding your target audience, selecting ad placements, scheduling them, and measuring your KPIs. In this day and age you must stay relevant to stay in business. Instagram shows no signs of slowing down anytime soon. Don't hop onto the bandwagon, be ahead of the curve and look into advertising on the platform today.