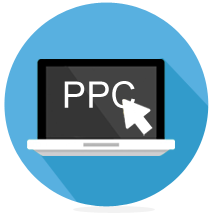 I'm sure many business owners have scoured internet looking for ways to market their business. In recent, years it has become a popular technique for marketers and business owners alike to use with the goal of increased web traffic and new customers for the business. However, there are many misconceptions surrounding PPC. This can lead to many false assumptions that have become somewhat common place beliefs among business owners. These false assumptions have led some business owners to be turned off when PPC doesn't meet their false expectations. To help alleviate some of these misconceptions, we've put together a list of 5 common misconceptions surrounding PPC.
1.
Your Sales Will Increase Overnight
The big misconception here is that once you start your campaigns, you'll begin to see overnight success. This couldn't be further from the truth. It'll take time for your
campaigns to adjust and optimize themselves. Furthermore, once the campaigns do begin to work, it will take some to see your ROI. But have no fear, once the initial phase is
over with, you'll see the ROI come in and the business will continue to grow.
2.
It's a One-Time Success
There are some people who believe that once you have your first successful campaign, then their set for life. However, PPC is always changing and you need to constantly monitor and test your keywords and campaigns to improve upon them. Stagnation will never lead to progress. Always take some time to see what's working and refine your keywords and other things. That way, you can be assured that your efforts are keeping with the competition and the ever-evolving PPC world.
3.
Turn on only your Best Performing Ad.
Having only one ad text running can be detrimental to growing your PPC account's performance. Ad text testing is a great strategy to help increase your click-through rates and conversion rates. If you stick with only running one ad, you'll never be able to truly grow your account.
4.
All Keywords Generate Good Traffic
Another misconception is that you just need to come up with a list of keywords and all of these will lead to good traffic. What you really need is a specific list of well-
researched and strategic keywords that are relevant not only to your business but your customers as well. Another tip is to make sure your keywords have a low-cost per click.
The key here is to have a small set of low-cost keywords that are strategically picked for maximum audience reach.
5.
Google is the Only Search Engine
This one is a very understandable misconception to make. Google is a behemoth of a company and has risen to become the dominate search engine today. However, it isn't the only one you should focus your PPC efforts on.
In fact, many different search engines are utilizing PPC platforms of their own. Tier 2 search engines have searches performed, but advertising here is a fraction of the cost, making them not only profitable but an excellent complement to an AdSense campaign.
While there are many misconceptions surrounding PPC, I hope this at least clears some of them. Knowing the myths and avoiding will aid you in optimizing your PPC campaigns so that your website can find continued success in generating new traffic to your site. This in turn can lead to an influx of potential customers that will lead to the growth of your business. And at the end of the day, isn't that what we all want?