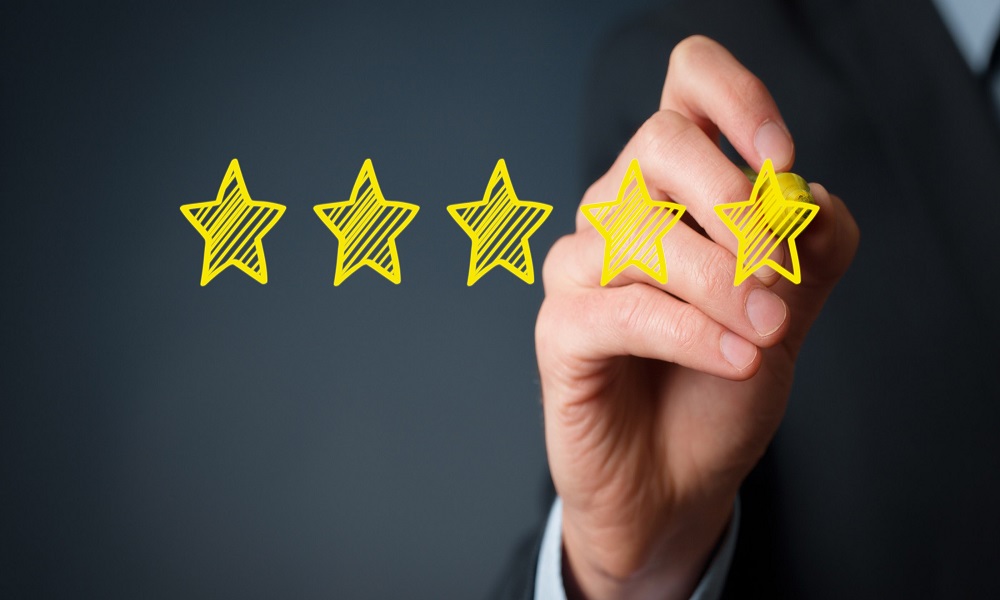 One of the most important aspects of business is reputation. What do your customers think of your products and services? How will their perceptions influence potential customers? What kind of impression does your brand leave to the world? All of this plays a factor of reputation. Reeling in the reigns of your business' digital reputation can be a hassle and tricky but investing in reputation management for your business is one of the key ways to spread your name out there through online word of mouth. Before you start investing in this beneficial digital marketing tactic, it may be useful to know some tips that can help your efforts. With that, being said, here are 5 reputation management tips to help start your campaigns off the right way.
1.
Keep Your Website and Social Media Updated
Part of maintaining your reputation and increasing your word-of-mouth presence is by ranking in search results. You need to stay fresh and relevant in order to show up higher
in search results. Make sure that your website and social media platforms stay consistently updated so that visitors and customers are informed of the latest relevant news and developments in your business. One final tip is to make sure that you're putting out the freshest, most relevant information so that it pushes older news and content down in the search results.
2.
Don't Immediately Respond to Bad Reviews
Every business is going to wind up having a bad review. It's just the way business goes, unfortunately. Now, this tip may sound counter-intuitive at first. However, sometimes,
it makes sense to step back and wait. Depending on the situation, speed is of the essence but never forget that there are some situations that require more investigation
or internal information before acting. Saying something as simple as "We are looking into this" can go a long way. Always remember to never be negative in your responses,
lose your head or attack the reviewer in any way. Gather your information as soon as possible and respond ASAP but not immediately.
3.
Learn from Your Mistakes
This goes in tandem with the previous point. Following through with your response means admitting you made a mistake. This may be a difficult thing to do, but it is essential for the reputation of your brand and business that you admit your mistakes and seek to make amends. In most situations, people like to give second chances. Handling this step means the difference between losing a customer or keeping a customer. Just be honest about the mistake, even if you don't go into too much detail. Apologize, and explain how you are going to fix it. You definitely do not want to deny the problem; it will only make things worse.
4.
Listen to your Customers
An important thing to remember about managing your business' online reputation, it is important to listen to your customers and consider the validity of some of their comments
and concerns. Rather than disregarding your customers, make sure to address all concerns professionally while you make the decision whether or not the customer's feedback can
be used to improve your business moving forward. You must always treat your customers with respect and show that you value their feedback. Especially because most customers
look at online reviews in the decision-making process. Make it a point to listen to every customer complaint, whether you agree with it or not, and respond with respect rather than defensiveness.
5.
Keep Building Relationships with Customers
One of the most important things you can do for your online reputation is to keep building crucial relationships with your customers. Reputation management has a lot to do with people's perceptions of your business. Craft a memorable, genuine, and strong following with your customers and you'll be able to withstand the vast majority of storms
your business will face. Reach out to your fans and they'll stand by your business and brand through thick and thin. This, in turn, helps grow your business because these loyal
customers will spread the word about your business, contributing to its overall growth.
Managing your business' reputation is an important part of everyday operations. Incorporating reputation management to your digital marketing strategy can benefit your company immensely. It's a win-win for you and your customers. Your customers get transparency, interactions, and trust from your business, which leads to continued services with you, and recommendations that they give out. This leads to more customers on your end and larger profits for your business. Take time to plan out your reputation management and what avenue is best for your business. Knowing some these basic tips can save you some headaches when beginning your reputation management campaigns and then you can see the benefits swoop in.